O.M.G.!
When I read this breaking news story, my jaw dropped. According to the Saint Lucie Fire Department, a "flying turtle" on the Florida Turnpike caused quite a bit of a scare Friday. Stories from officials say the turtle was "nicked" by a semi-truck, sending it hurtling through the air and then crashing into the windshield of a nearby car.
That is so scary! Thankfully, no one, including the little turtle, was hurt. The turtle was returned to the wild and the driver was able to continue on with their day. I am so glad everything turned out okay!
Although accidents can happen to even the best drivers---tires can blow, other accidents can happen up ahead with no time to react, and turtles can crack windshields. Flying debris is actually a pretty concerning issue when it comes to traffic accidents. According to the most recent study available from the AAA Foundation for Traffic Safety that analyzed statistics from 2011-2014: "road debris was a factor in more than 200,000 police-reported accidents resulting in approximately 39,000 injuries and 500 deaths."
I commend the driver for staying calm and safe because I'm not sure how I would've reacted!
Wildlife death on the roads is a very sad and real situation. In order to prepare for the possibility you may run into an animal on the road, the Wildlife Collision Protection Program has a few tips:
Be mindful of your speed
Watch for signs on the roads warning about wildlife crossings
"Drive defensively, not offensively"
Have a plan--what would you do if an animal darted into the road?
I'm just so glad everyone is okay.
What are your thoughts?
https://www.witn.com/2021/08/02/flying-turtle-shatters-windshield-car-florida/
https://aaafoundation.org/prevalence-motor-vehicle-crashes-involving-road-debris-united-states-2011-2014/
https://www.havahart.com/wildlife-on-the-road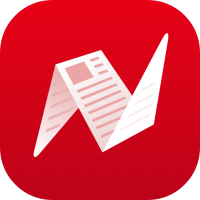 This is original content from NewsBreak's Creator Program. Join today to publish and share your own content.