Bad news for so many people. Just awful. So scary. It's official. The CDC has released an announcement stating that after yesterday (July 31) they will not extend their eviction moratorium that was extended "for the last time" back in June. However, Florida is not the only state affected. The Biden administration said their "hands are tied" after the Supreme Court backed up the end of the moratorium's expiration date for the end of July (yesterday).
A statement released by the White House expressed their sentiments on the block:
"Given the recent spread of the delta variant, including among those Americans both most likely to face evictions and lacking vaccinations, President Biden would have strongly supported a decision by the CDC to further extend this eviction moratorium to protect renters at this moment of heightened vulnerability. Unfortunately, the Supreme Court has made clear that this option is no longer available."
To slow the potential wave of evictions, on Thursday a bill went into consideration that would hopefully " extend the moratorium until the end of the year," considering the CDC's announcement of the deadline came before recent concerning spikes in Coronavirus cases and the "super-contagious" Delta Variant.
And though the state of Florida has been allotted over 870 million in federal government dollars to supplement landlords and protect renters from losing their homes during COVID, and has a projection of over $1.56 billion being given as aid once all is said and done, "around 2%" of these funds have been awarded to those in need.
That is a terrifyingly low number.
McManus said OUR Florida has received more than 30,000 applications, and most that haven't been approved "are awaiting action by the tenant to provide additional information or documentation." She said the program has made 80,000 calls in an effort to collect the required documents and "complete applications that match registered landlords can be processed and verified in as little as 18 days."
OUR Florida, which was established to provide renters with aid, has received more than 30,000 applications for assistance. And, as of Friday, which has been confirmed in an official email from the Florida Department of Children and Families, they've "distributed only $18.3 million to about 4,300 applicants." They are also urging more renters to sign up for assistance on OurFlorida.com.
But with the moratorium gone and the pandemic still on, is it enough? They are certainly trying. Mallory McManus, a spokeswoman for the Department of Children and Families claims they have made "80,000 calls in an effort to collect the required documents" and that applications can be approved and processed "in as little as 18 days."
It's a very uncomfortable situation, indeed. What are your thoughts?
https://www.msn.com/en-us/money/realestate/florida-has-disbursed-2-percent-of-rent-aid-as-eviction-moratorium-ending/ar-AAMLuQM?ocid=uxbndlbing
https://www.floridarealtors.org/news-media/news-articles/2021/07/cdcs-eviction-moratorium-has-expired
https://depositphotos.com/5279527/stock-photo-eviction-notice-letter-on-front.html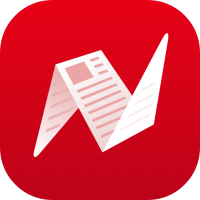 This is original content from NewsBreak's Creator Program. Join today to publish and share your own content.