I want to know your thoughts about this because the last few days it's been an interesting issue. I'm not here to get political, frankly, I don't envy DeSantis and the pressure on his shoulders. I also understand everyone has a reason for doing what they do, especially parents who are in charge of another life. Personally, I am 100% willing to follow CDC guidelines, but I am very, very curious about what everyone else thinks.
Last week was pretty interesting.
DeSantis is fighting back hard for Floridian freedom as Florida students are set to return to school soon. The CDC updated their "Interim Public Health Recommendations for Fully Vaccinated People" on Tuesday. The official CDC website says, beneath bold text reading: "Updates as of July 27, 2021."
There were a few new bullet points including a "recommendation for fully vaccinated people to wear a mask in public indoor settings in areas of substantial or high transmission."
Given new evidence on the B.1.617.2 (Delta) variant, CDC has updated the guidance for fully vaccinated people. CDC recommends universal indoor masking for all teachers, staff, students, and visitors to K-12 schools, regardless of vaccination status. Children should return to full-time in-person learning in the fall with layered prevention strategies in place."
Rochelle Walensky, the CDC Director defends the updates as cases of the Coronavirus peak in Florida with numbers that haven't been seen since January. According to Ms. Walensky: "the new data shows that the delta variant behaves differently than other strains of the virus and that in 'rare occasions' some vaccinated people infected with it may be able to spread the virus to others."
Honestly, that's enough for me to comply. But DeSantis isn't having it, seeing that many different schools across Florida in districts such as Miami-Dade and Palm Beach, were scheduled to go "mask-optional" during the 2021-2022 school year.
In response to Tuesday's updates and ridicule calling his choice "appalling," DeSantis told Floridians Friday that he will "give parents the choice of whether their children follow mask rules in school this fall."
As a double-whammy to show he means business, DeSantis also signed an "executive order that allowed the state's education official to withhold funds to school boards that impose mask mandates in violation of the new rules."
Wow.
DeSantis, who previously compared masking children to "muzzling a dog," also shot back:
"Why would we have the government force masks on our kids when many of these kids are already immune through prior infection, they're at virtually zero risk of significant illness and when virtually every school personnel had access to vaccines for months and months?"
National Institutes of Health Director Francis Collins says he "doesn't understand" DeSantis' choices. "Being asked to wear a mask is perhaps not quite the huge challenge [or] burden that sometimes it's being portrayed. Kids are pretty adaptable," he says.
School districts, including Broward County Public Schools, are hesitant to against the Governor, even as cases over the last ten weeks climb to concerning heights, and Floridians 12-19 make up only 38% of the 61% of the state that is vaccinated. (CDC recommends ages 12+ receive a vaccine).
"If he makes an emergency rule and we are not legally allowed to mandate masks, then we will have to change our policy. I am not looking to defy the governor. I believe it is an irresponsible decision but if it is the law, I will agree to follow it," says Debbi Hixon of the Broward County Public school board.
As for schools in other counties, such as Miami-Dade, which Alberto Carvalho, the Miami-Dade County Public Schools Superintendent announced back in May would be "mask-optional" for 2021-2022, will "re-evaluate the situation."
"We believe it is prudent to take this conversation back to our task force of medical and public health experts. This is an important decision that cannot be rushed and must continue to be evaluated based on the scientific information available," Says Mr. Carvalho.
Florida parents, what do you think about the new CDC recommendations and DeSantis' decisions? I can absolutely see what DeSantis is trying to do for his people, and I also see the purpose of masks.
http://ww11.doh.state.fl.us/comm/_partners/covid19_report_archive/covid19-data/covid19_data_latest.pdf
https://www.cdc.gov/coronavirus/2019-ncov/vaccines/recommendations/adolescents.html
https://news.yahoo.com/nih-director-doesnt-understand-desantiss-144500420.html
https://www.cdc.gov/coronavirus/2019-ncov/vaccines/fully-vaccinated-guidance.html
https://www.cdc.gov/coronavirus/2019-ncov/community/schools-childcare/k-12-guidance.html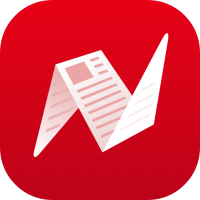 This is original content from NewsBreak's Creator Program. Join today to publish and share your own content.