Governments in certain Florida counties like Orlando, Leon, and Orange will be "requiring every employee to show proof of being vaccinated."
According to the memo from Leon County Admistrator Vince Long, employees in these counties will have "until October 1" to prove they've had the vaccine. Mr. Long says his reason was "simple and serious."
"Unvaccinated employees pose a significant risk to spread the virus. I have to ensure that we have a ready workforce to respond to the needs of this community. Especially related to the COVID-19 variant as well a lot of other things like hurricane season."
According to Mr. Long's estimations, "just half of the county's 1,000 employees have had a shot."
"That number is just not acceptable, frankly," he says.
There are two exceptions to getting out of the requirement: Medical and religious. That's it. Even if you've had COVID before, you still have to prove you've had the vaccine.
Press Secretary Christina Pushaw said in a statement for Governor DeSantis' office: "Governor DeSantis stands for individuals' rights to medical privacy and opposes discrimination in all its forms. The provision that county employees who decline to show proof of vaccination will be fired is coercive and appears discriminatory on its face."
Additionally, the Governor's legal team "is looking at the policy."
Governor DeSantis' pushback comes after the new CDC "suggestions" urging mask use in certain areas, including students in school. He'd compared students wearing masks to "muzzling dogs" and said the parents should have the right to decide.
Honestly, I don't see an issue with it, though I'm certain many would. I'm all for stopping the spread, but what are your thoughts about these requirements for employees?
https://depositphotos.com/355063072/stock-photo-vaccine-bottles-syringe-rendering-white.html
https://nbc-2.com/news/2021/07/29/florida-counties-impose-covid-19-vaccine-mandates/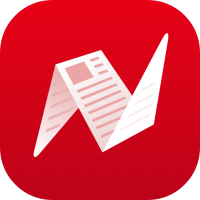 This is original content from NewsBreak's Creator Program. Join today to publish and share your own content.