Wow! What a crazy story out of Florida today. A bicyclist in Stuart, Florida has suffered serious inuries after an alligator attacked and bit him while he was riding along the Halpatiokee Park trail in Stuart yesterday morning (July 27).
The cyclist had " lost control of his bike and fell into a body of water about six feet down an embankment." This is when the 9-foot female alligator bit the man and left him with serious injuries.
Fortunately, despite his injured leg, the man was able to escape the alligator and crawl until he found a bystander who got help. Responders from the Martin County Fire Rescue, the Martin County Sheriff's Office and Florida Fish and Wildlife Officers came to help the man, driving him a mile off from the park to a waiting medical helicopter and crew waited for him.
As for the alligator, a trapper named John Davidson was able to trap the alligator soon after the bite. Officers with the FWC are currently investigation the situation.
While I am very glad the cyclist is okay, I feel really bad for the alligator. The name "Halpatiokee" means "river of large alligators" in Seminole. The park is smack in the middle of 500 acres of preserved wetland, which is the perfect habitat for gators. Mr. Davidson even said the female was "most likely reacting to what she perceived as a threat. You've got to be careful when you're around the water, especially this time of year. The females are sitting on nests and are particularly aggressive."
Nature doesn't hesitate and with the ongoing expansions into wild territory, we need to take extra caution, though I don't blame the cyclist for falling. It's also important to note alligator attacks in Florida are rare. There are 1.3 million gators in Florida and an average of "about seven unprovoked bites to humans per year."
I'm so glad everyone is okay.
What are your thoughts?
https://www.palmbeachpost.com/story/news/columns/2021/07/24/cerabino-alligator-bit-cyclist-florida-park-gets-bad-rap/8071157002/
https://www.cnn.com/2021/07/20/us/florida-cyclist-alligator-bite-trnd/index.html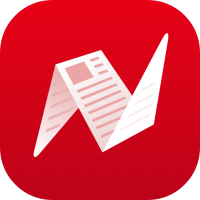 This is original content from NewsBreak's Creator Program. Join today to publish and share your own content.