This is pretty exciting news, I have to say. When I say this I had to double check it wasn't one of those "sweepstakes" adverts that pop up when you forget to run your anti-virus. But it's real, Florida!
Yesterday, July 27, the incredible $2.6 million "Kendall Ranches" in Kendall with seven bedrooms, and six bathrooms became availabe on the housing market for FREE.
That's right, the house is free. But why? Haunted? Falling apart? Scam? Not quite.
Omaze, a "for-profit" fundraising website has decided to make the house the grand prize in a recent raffle--which allows entrants to put their name in the hat for free.
However, there is a bit of a catch which is understandable: the more an entrant spends on the ticket, the greater the chance they have of winning two prizes (the house or the secondary award of $1.8 million cash. Not bad for the runner up at all).
The website explains: "a $5 purchase on the site nets five entries. Spend $150 and get 2,000."
But don't feel bad if you strike out. When I used to deal blackjack for charity, we would tell the players who lost, "there are only winners and donators."
Any money spent on tickets will go to the Charities Aid Foundation, and then the Make-a-Wish Foundation of America. Support amazing causes AND maybe win a lot of money or a cool house? I'm in.
If you're not so sure, you have some time to think about entering. The cut-off to enter is Dec. 18 2021, and Omaze announced they will be drawing a winner "around Jan. 5, 2022."
If you're sitll not sold on entering the contest for the stunning home which was built last year, here are a list of amenities courtesy of Zillow.com
— A huge greeting room with a wet bar.
— A designer kitchen with a Wolf gas range, double ovens, subzero refrigerator, Miele coffee maker, Neff cabinets, Silestone countertops and a large island.
— A "luxurious master suite" with a sitting area, private terrace overlooking a pool, two walk-in closets and an "amazing" master bathroom.
— A downstairs office.
— A private upstairs studio apartment.
— A heated pool and spa area with a kids' wading area.
— An outdoor kitchen and grill area.
— An elevator.
— A Savant smart home automation system.
— Metal roofing.
— Porcelain floors throughout.
— A generator-ready electrical system.
— A two-car garage."
If you really, really don't want the house, Omaze says that in the event the winner "for any reason---including... legal restrictions, a force majeure event (or) failure of construction" opts out of taking the house, they will receive 12 monthly payments of $150,000. Not a bad deal at all. Keep in mind, though, 15% "of all contest revenue" will be kept by Omaze as well as "a small percentage of the total donations (less than 1%) to cover its own operating costs."
Still seems pretty fair to me. Will you be entering the contest?
https://floridapolitics.com/archives/444080-this-2-6-million-home-in-miami-dade-is-up-for-grabs-for-free/
https://www.bestofluxuryrealty.com/Miami/8100-SW-96th-St-Miami-FL-33156-A11001526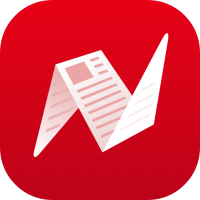 This is original content from NewsBreak's Creator Program. Join today to publish and share your own content.