Pretty cool news out of Florida today in the strange animal department.
According to Florida researchers, a "non-native" species is one of many to flock to Florida for sun and surf. In a press release yesterday (Wednesday) the Florida Museum of Natural History spoke about the curious new visitors:
"Florida Fish and Wildlife officers captured one of the obscure legless amphibians in the Tamiami Canal, the first example of an introduced caecilian in the U.S."
The creatures caught the attention of scientists at the Gainesville museum when a "2-foot-long carcass" that was caught living in the Tamiami Canal was sent for evaluation by the Florida Fish and Wildlife Conservation Commission. Though multiple species of the caecilian--which means "blind one" due to their horrible eyesight--can be spotted "in the Western Hemisphere as far north as southern Mexico," and in tropical parts of Southeast Asia and Africa. the species caught in the canal was identified as a Rio Cauca caecilian, a fresh water creature native to Colombia and Venezuala and are common pets. They may resemble worms and snakes but scientists say they are "a separate order of amphibians, different from frogs, toads, salamanders and newts." Certain species can reach up to five feet long and use "tentacles on their face to find food."
Fascinating!
"Very little is known about these animals in the wild, but there's nothing particularly dangerous about them, and they don't appear to be serious predators," Sheehy said. "They'll probably eat small animals and get eaten by larger ones. This could be just another non-native species in the South Florida mix."
Florida really has some interesting creatures running around. I'm not sure I'd like to run into the majority of them but the caecilian is kind of cute.
What are your thoughts?
https://www.orlandosentinel.com/news/environment/os-ne-obscure-legless-amphibians-have-begun-showing-up-in-florida-canal-20210728-ut6vtsaqx5chvbjz3xecer7v3q-story.html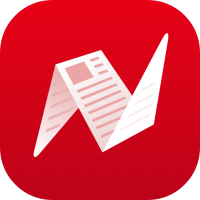 This is original content from NewsBreak's Creator Program. Join today to publish and share your own content.