Pretty scary news out of Orlando. According to online records, a twenty-six-year-old Orlando man named Reginald Lushion Hall is facing murder charges while being held at Orange County jail with no bond after thirty-year-old Corey Harris died during a shooting at the 7-11 on Orange Blossom Trail Saturday.
According to Orlando police, they'd showed up at the 7-11 around 9:15 Saturday night after Mr. Hall called 911. Though whatever Mr. Hall told the operator has been removed from the report, when officers arrived they arrested Hall. Mr. Harris was taken to a hospital with "multiple gun shot wounds" where he passed from his injuries.
One witness at the 7-11 told authorities they saw "Harris walk over to several people at the gas station, including Hall, and invite them to a candlelight vigil that night for a friend whom Harris said was murdered on Thursday."
Strangely, there was no altercation between the two men before Mr. Harris was shot. According to the witness, Mr. Hall "fired two shots at Harris while sitting in the driver's seat of his car, then fired another round as he exited the vehicle, causing Harris to fall face down on the ground."
The witness said Mr. Harris ran to his car after a fourth gunshot and told him he "needed to get to a hospital."
During an investigation, the gun was found in driver's seat of Mr. Hall's red Ford Mustang as well as four shell casings nearby.
Terrifying, honestly. I am so sorry Corey had to lose his life this way. He was only thirty.
What are your thoughts?
https://www.msn.com/en-us/news/crime/man-jailed-on-murder-charge-in-shooting-at-orlando-7-eleven/ar-AAMzPEG?ocid=BingNewsSearch
https://www.orlandosentinel.com/news/crime/os-ne-obt-murder-suspect-arrested-20210726-e6f3eh44ergs5krvknjecr3yem-story.html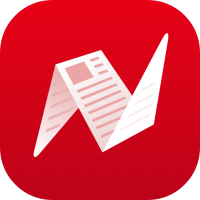 This is original content from NewsBreak's Creator Program. Join today to publish and share your own content.