Stories like this make me sick, but they are so important to talk about to ensure others see what people are capable of when they think we aren't watching.
41-year-old Patrick Michael Sonnenburg from Virginia Beach has earned himself a sentence of 25 years after a guilty plea to "child sex crimes." Today (Monday, July 26), a judge finalized the sentence of 35 years in prison with ten of the years suspended. If this news isn't disturbing enough, Mr. Sonnenburg has priors, having plead guilty to "charges of forcible sodomy and indecent liberties with a child under the age of 15."
Before the victim came forward to their family, court documents reveal Mr. Sonnenburg "repeatedly sexually abused a young child known to him between August 2008 and August 2010." Police say the abuse was frequent--two to three times a week over the course of two years.
That poor child.
Mr. Sonnenburg also faced similar complaints in Yamhill County, Oregon with the same child---with Mr. Sonnenburg confessing to "abusing the child in both Oregon and Virginia Beach." He has convictions in Oregon for "two counts of second-degree sodomy as well as first-degree sexual abuse."
Wow.
Mr. Sonnenburg told detectives he "never meant to abuse the child" and that it 'felt mutual.'" He also claimed the victim was very "go with the flow."
This excuse is a bunch of bull for so many reasons. A child cannot consent. The victim was likely terrified and couldn't voice their true feelings. There's no such thing as "go with the flow" with a kid. What's more disturbing to me is Mr. Sonnenburg is attempting to explain away his actions, saying he "didn't think he was hurting the child."
Hopefully he can think about he much he "didn't hurt the child" while sitting in prison.
What are your thoughts?
https://www.wavy.com/news/local-news/virginia-beach/man-in-virginia-beach-sentenced-to-25-years-after-pleading-guilty-to-child-sexual-abuse-charges/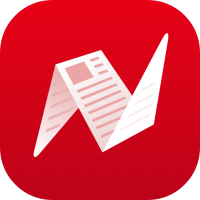 This is original content from NewsBreak's Creator Program. Join today to publish and share your own content.