I am honestly ecstatic for this young veteran and his huge bout of good luck!
Roderick Hawkins visited a 7-11 in Virginia Beach at 5300 Princess Anne Road and purchased two lottery tickets, though I don't think anyone would expect to hit a $5 million payout like he did! Mr. Hawkins had scratched the ticket and earned the main reward in the "5 Million Dollar Payout" offered by the Virginia Lottery.
For his winnings, the Virginia Lottery told news sources Mr. Hawkins, a Virginia Beach resident, chose the "one-time cash option" of $3,285,150 (before taxes) rather than earning the $5 million over the course of thirty years. Mr. Hawkins plans to "take care of his family" with the money.
I'm personally debating heading to a few 7-11's in Virginia Beach, as there is still one more $5 million prize floating around out there. However, the Virginia Lottery says the odds of winning the top prize in the "5 Million Dollar Payout" game, which started 9/23/19, is 1 in 1,530,000.
WOW. I'd say with those odds go buy a lottery ticket...but uh, he already did. The odds for an overall win are 1 in 3.05, with unclaimed prizes ranging from $20 to $200,000 (not including the $5 million still out there.)
The official game description reads: "The $5 Million Dollar Series is a $20 Scratcher with a massive top prize! Each ticket offers 25 chances to win up to $5 million, and there is over $85 million in cash prizes in the entire game!
*These prizes will be paid in annual installments for 30 years. Cash value = $3,285,150."
Mr. Hawkins isn't the only Virginian surprised with a whopping lottery payout recently. Manuel Lainez from Elkton earned a top prize of $250,000 from a 7-11 in McGaheysville after scratching a "Cash King" card a few days after he'd stopped by the gas station after work. Mr. Hawkins plans to use the money for his retirement.
What are your thoughts about this crazy news?
https://www.valottery.com/scratchers/1828
https://www.wavy.com/news/local-news/virginia-beach/navy-vet-buys-5-million-lottery-ticket-in-virginia-beach/
https://www.msn.com/en-us/news/us/elkton-man-wins-24250000-playing-lottery-scratcher/ar-AAMA5jN?ocid=uxbndlbing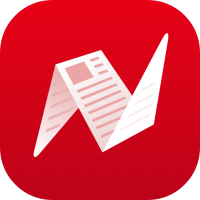 This is original content from NewsBreak's Creator Program. Join today to publish and share your own content.