So, unless you've been completely out of touch with current events, you'll know that as of July 1, adults 21+ are now legally allowed to possess up to an ounce of recreational marijuana and cultivate up to four plants in their home.
Adults can sit back and enjoy their cannabis in the comfort of their own home, but if you're renting an apartment or house, there are some things you need to be aware of. The new law may prohibit Virginians of legal age to possess small amounts of cannabis, but property owners and landlords can still enforce their own rules about whether they'll allow you to smoke marijuana or not. The law " does not prohibit property owners from keeping their own policies regarding marijuana in place."
Patrick McCloud, the CEO of the VIrginia Apartment Management Association says about the law in relation to renters: "There are many properties out there right now that have lease agreements where the residents agree not to smoke, and it is a smoke-free community. landlords not only have to protect the rights of tenants, but the living community as a whole. Just because the laws have changed doesn't mean all renters can immediately start using or growing cannabis without checking their lease or talking to their property management."
Well said, Mr. McCloud. If you choose to smoke cannabis under the new law or if you have a medical card, you have a responsibility to use marijuana responsibly and follow the rules in order. Not everyone is comfortable with marijuana, and that's fine. As long as you're staying in line, I personally don't see an issue.
It is also important to note that marijuana in Virginia is still federally illegal. If you do partake, it needs to be on your property and cannot be in a public place, such as a park or the boardwalk, unless you want a fine and further punishment for repeat offenses.
And as for renting, it's up to the individual landlord, so make sure you understand what's required of you. It may be frustrating, but at least we have the law at all.
What are your thoughts?
https://www.wtvr.com/news/local-news/marijuana-law-means-for-renters-in-virginia
https://depositphotos.com/231666582/stock-photo-girl-lighting-marijuana-joint-holding.html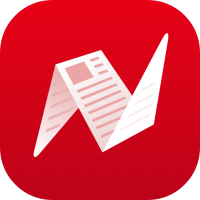 This is original content from NewsBreak's Creator Program. Join today to publish and share your own content.