My mouth dropped when I read this news story.
An unnamed suspect has harmed "at least 35 people" after walking into a Bath and Body Works in the Miami International Mall yesterday (Saturday, July 17) and spraying bear repellent. The man didn't want money or a hostage, but candles. Two bags of them.
Candles.
The manager of this Bath and Body Works, who was taken to the hospital in "serious condition" told her story as one of the 35 in the attack: "We started coughing actually, where we were, and it wasn't even that close," one victim said. "We were all of the way across and we felt it. We could smell it, we could breathe it."
The man took his bags of candles and fled the mall in a "yellow cab," and has yet to be caught, says police.
This isn't the first time people in Florida have been stealing candles from various Bath and Body Works, either.
Back in March, Beverly Taylor and Aailyah Jefferson were accused of stealing from a Bath and Body Works at the Coastland Mall in Naples. According to reports, they'd "entered the store with four empty shopping bags from the store in hand."
Employees witnessed the women "filling the bags with 55 three-wick candles, totaling $1,400."
Wow.
Unfortunately, according to the manager on duty at the time of the theft, employees can't stop theft or even question suspected thieves.
I just want to know one thing: Why candles?
I'm glad everyone who was hit with the bear mace are recovering, and I'm so sorry this happened.
What are your thoughts?
https://news.yahoo.com/florida-bath-body-works-thief-230049168.html
https://nbc-2.com/news/crime/2021/03/26/accused-bath-body-works-thieves-tied-to-other-grand-theft-investigations/
"Bath and Body Works" by m01229 is licensed under CC BY 2.0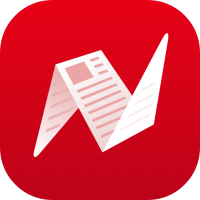 This is original content from NewsBreak's Creator Program. Join today to publish and share your own content.