Wow. What a story. Some people truly baffle me. I'd love to know your thoughts about this news because all I can say, again, is "wow."
Saturday morning, 36-year-old Herrera Hamilton Moreno was arrested in the cockpit of the Coast Guard airplane after crashing a stolen car into the St. Pete-Clearwater International Airport fence.
How many more times can I say "wow"? 'Cause wow.
Moreno was ID'ed by the Pinellas County Sheriff's Office, and his bond has been set at $24,150.
The story goes, according to the Pinellas County Sheriff's Office, authorities patrolling at the airport started chasing "a vehicle driving near parked commercial airliners" after being informed of "a suspicious vehicle driving on the airport's runway at around 4:48 a.m. near some commercial airplanes."
Moreno had ignored the officers' attempts to stop him, speeding toward the airport's Coast Guard station with officers on his tail and crashing through a security fence on his way. Eventually, Moreno got out of the car and started bolting toward a plane--a Coast Guard C-130 aircraft.
Surprisingly, he got himself into the cockpit but was then arrested. Did he really think all this was going to work? Also, authorities say the car was previously stolen in Tampa, which added grand theft auto to the list of charges: fleeing and eluding, burglary, and criminal mischief. Morena earned federal charges too, says the Sheriff's Office.
I have to say I am very impressed with the Pinellas County Sheriff's Office and the pursuing officers. Mr. Moreno could've been armed and dangerous and they kept going. Although I do wonder what might've happened if Moreno had succeeded in getting the plane in the air. Fortunately, he's behind bars.
This isn't the first time someone in Florida has attempted to steal a plane. Back in June of 2020, 22-year-old Robert Stienstra was arrested after trying to steal a plane at the New Smyrna Beach Municipal Airport. He was also carrying almost 500 grams of marijuana. Robert's reason? the New Smyrna Beach Police Department says he'd wanted to fly the plane to meet his girlfriend in California,
Police had been notified of a stolen car discovered at the airport, and as they searched, the owner of the car got their attention. According to the owner's story in the report, "a man unknown to him jumped into the back of his truck and offered him $1,000 for a ride. The man then got out of the truck but left a grinder, scale, and cellphone behind."
A flight instructor also noticed a "man with a blue bag was spotted crouching on the wing of a plane station on a portion of the tarmac that was not accessible to the public (Robert).
Rober then asked the flight instructor "how to fly the plane."
When police approached Robert, who was no in the cockpit, he asked them the same question.
What?! It gets weirder.
Robert told police he'd "purchased the aircraft for $20,000 cash recently and he was going to fly to California to meet his girlfriend."
He didn't have any of the paperwork and "did not know the person he bought it from."
Robert also claimed security let him into the airport, though there are no officers on duty at this location.
My goodness. I really have no idea what people are thinking.
What are your thoughts about the news?
https://www.military.com/daily-news/2021/07/18/sheriff-florida-man-stole-car-got-coast-guard-plane.html
https://www.clickorlando.com/news/local/2020/06/22/florida-man-carrying-nearly-500-grams-of-weed-tries-to-steal-plane-to-meet-girlfriend-police-say/
https://www.clickorlando.com/news/local/2020/06/22/florida-man-carrying-nearly-500-grams-of-weed-tries-to-steal-plane-to-meet-girlfriend-police-say/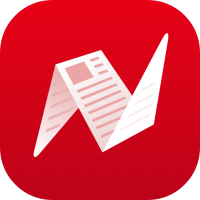 This is original content from NewsBreak's Creator Program. Join today to publish and share your own content.