A pair of local Orlando drug dealers named Commitris Long (23) and Jennifer Brown (34) are now each facing murder charges after 22-year-old Shiane Swiger has died "as a result of an overdose." Both Long and Brown are accused of selling Ms. Swiger "a deadly dose of fentanyl."
The investigation has been ongoing for almost a year after Ms. Swiger was "found dead inside a motel room on International Drive as a result of an overdose." Initially, Mr. Long was arrested on Nov. 17, 2020, after police started searching for who sold Ms. Swiger the lethal dose of drugs. A month later in court, a grand jury "eturned an indictment on a charge of first-degree murder by delivery/drug overdose."
But this wasn't the end. Police continued to investigate--searching for who Long purchased the drugs from, and eventually, they found Jennifer Brown--Long's dealer. A grand jury came back with an indictment "on a charge of unlawful distribution of fentanyl on June 25." Ms. Brown was then arrested on July 1.
Back in June, to combat the rising cases of drug overdoses, Orlando PD revealed "Operation Good Call"--which yielded 53 arrests of fentanyl dealers over nine months. The Special Enforcement Division's Overdose Unit tracked supplies and arrested each dealer, said Police Chief Orlando Rolón.
"They respond to any overdose that takes place here in the city of Orlando. These cases before were merely some that we would document because really there wasn't much that you could work on. They took to another level."
Orlando PD feels they saved "thousands of lives in the process."
https://www.clickorlando.com/news/local/2021/06/18/watch-live-at-10-am-orlando-police-discuss-operation-leading-to-arrests-of-53-fentanyl-dealers/
https://www.clickorlando.com/news/local/2021/07/15/orlando-drug-dealers-face-murder-charges-for-womans-overdose-death-police-say/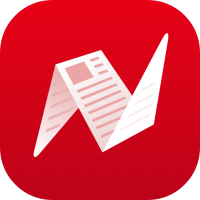 This is original content from NewsBreak's Creator Program. Join today to publish and share your own content.