Wow. With all the terrible news coming out of Virginia Beach recently, I wasn't expecting this. But it seems Virginia Beach has been ranked as the #1 safest large city in America--according to a study by Advisorsmith.com. Advisorsmith.com updated their list of safest small and big cities in America on July 8 2021, and using the most updated FBI data from September 2020--including crimes from 2019---Virginia Beach came out on top.
Avisorsmith.com made sure to cover all crime bases when executing their extensive research. Crimes watched for included violent crimes such as:
Robbery
Assault
Rape
Murder
property crimes
car theft
larceny
burglary
To categorize the different lists, cities around the country were split into different lists based on the population. Small cities that ranked included cities with 100,000 people or less (towns with 10,000 people and under were not evaluated).
Cities were divided into categories based on their population. Towns with populations under 10,000 were not included. Mid-size cities had 100k-300k people, and large cities were 300k+.
The #1 cities in each category were:
Small cities:
Sleepy Hollow City, NY
Rye, NY
Warren Township, NJ
River Vale Township, NJ
Weston, CT
Chatham Township, NJ
Upper Uwchlan Twp, PA
Olsmsted Township, OH
New Providence, NJ
Buckingham Twp, PA
Mid-size cities:
Cary, NC
Sugar Land, TX
Thousand Oaks, CA
Simi Valley, CA
Allen, TX
Murrieta, CA
Irvine, CA
Santa Clarita, CA
Lakewood Township, NJ
Edison Township, NJ
Large cities:
Virginia Beach, VA
Henderson, NV
Raleigh, NC
El Paso, TX
San Diego, CA
New York, NY
Anaheim, CA
Mesa, AZ
Honolulu, HI
Santa Ana, CA
As you can see from the included study, Virginia Beach's had a violent crime rate of "11.8 per 1,000 resident" and a "property crime score of 17.6." Virginia Beach's total crime score was 36.8---not too shabby. It was also the only Virginia city to make the list as well.
What do you think of Virginia Beach's ranking as "#1 safest large city"?
https://search.creativecommons.org/photos/dab0c15d-c51c-4a9a-bb27-55ad66c63c5f
https://www.wtkr.com/news/study-ranks-virginia-beach-as-1-safest-large-city-in-america
https://advisorsmith.com/data/safest-cities-in-america/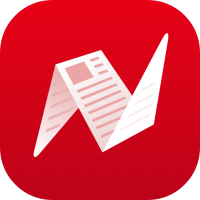 This is original content from NewsBreak's Creator Program. Join today to publish and share your own content.