Such cool news out of Virginia Beach! A Cannabis bar or "Cannabar" has just opened last Saturday in Virginia Beach, and honestly, I am pumped. The first of July brought around major reform to Virginia's cannabis laws, making it legal for adults 21 and over to possess up to an ounce of marijuana and to cultivate four plants per household.
The owner of Queen's Green Apothecary, Nick Rocha has planned this whimsical Alice in Wonderland-themed lounge for those looking to relax and smoke legal cannabis without shame.
"As opposed to an alcohol bar, it's a cannabis bar where people can come and enjoy marijuana," he said. "Similar to a bar where you go and drink, you're just enjoying a different type of drug, and that's full-blown marijuana. People can come in here; they can bring their own weed in here that's full-blown THC," said Rocha. "We just can't sell it, but they can come and enjoy the Cannabar."
The new marijuana laws in Virginia Beach state smoking marijuana in a "private establishment" is completely legal, much like going out to a bar to drink. Though in public spaces such as parks and the beach, it's a no.
If you're looking for some fine CBD products or want to peruse Mr. Rocha's vape shop, all the have to do is walk over, as it's attached to the Cannabar.
"We've got everything from edibles, to gummies, to flower and bud; CBD, CBG, CBN - everything up to the legal limit of .3% THC," Rocha said. "We've got different strains of cannabis that people can come and smell and take a look at."
Those who come to the Cannabar can relax and get high legally while enjoying entertainment like stand-up comedy, drag shows, and live music.
It sounds pretty amazing to me.
"What we wanted to do is provide a safe place for people to come enjoy themselves, but do it in a safe, responsible way," said Rocha. "We're carding people when they come in here. We want to make sure that they have a safe ride home, whether that's Uber or a designated driver, and we want them to walk away with a fun, memorable experience."
Mr. Rocha is hoping to become a complete dispensary once recreational marijuana sales are approved in 2024. In the meantime, if you'd like to visit Queen's Green Apothecary in Virginia Beach, the address is 3259 Virginia Beach Blvd. in Virginia Beach, VA.
I am personally so excited to visit, but if you do, remember it is still illegal to drive under the influence of marijuana, same as alcohol, so please be responsible.
Will you be going to the Cannabar?
https://www.facebook.com/queensgreenapothecary/
https://www.wtkr.com/news/cannabar-in-virginia-beach-offers-safe-space-to-smoke-weed-or-vape
https://depositphotos.com/410672174/stock-photo-young-blond-man-with-blue.html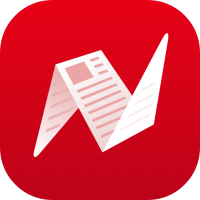 This is original content from NewsBreak's Creator Program. Join today to publish and share your own content.