I loved living in North Dakota for the six years I did. Every day I miss the people and little parts of life in this unique state. Then I read stories like this. Thirty-one-year-old Perry Toineeta is in custody after he was accused of raping a 15-year-old back in December of 2020. According to Bismarck Police, Mr. Toineeta was connected to the rape through "DNA evidence," though Perry continues to say he "never had sexual contact with the victim." He has been charged with "corruption of a minor."
The disturbing story told by the brave girl in detailed in court documents said she was "on her way to catch a bus when she blacked out." When she woke up she was "in a man's apartment, dizzy with blurry vision."
This is not Mr. Perry's first offense with minors, either. Back in March, Mr. Perry plead guilty for "corruption of a minor and luring minors by computer" in a separate incident.
Though I applaud the bravery of this young woman, who I'm certain was terrified to stand up in court and speak, I am sick to my stomach about this story, knowing there are 445 sex offenders in Bismarck alone, according to the North Dakota sex offender registry. The fact that the children have to worry about their safety when they're out on a walk or catching the bus is terrifying. What are your thoughts about this news? And as for Mr. Perry, I have faith in the North Dakota justice system. I'm certain he will earn what he deserves.
What are your thoughts about this news?
https://www.kfyrtv.com/2021/07/06/wilton-man-accused-raping-teen-burleigh-county/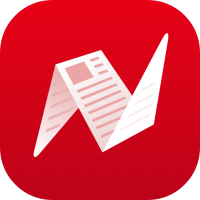 This is original content from NewsBreak's Creator Program. Join today to publish and share your own content.