What incredible news out of my homestate of California today! California is gearing up to pay victims of forced sterilization during "so-called eugenics movement" that "peaked" in the 1930s. "Some of the thousands of people" who were sterilized will receive reparations of up to $25,000. These victims---some only 13-years-old---were forced into sterilization after the government "deemed them unfit to have children."
That is wrong on so many levels.
With these payments, California follows Virginia and North Carolina's lead---states that have also paid reparations to the victims of the movement. Those who believed in the eugenics movement felt certain women should reproduce, such as women with physical disabilities, mental illness, and other "undesirable" traits. Their hope was that by sterilizing these women eventually they could "improve the human race."
"The promise of eugenics at the very earliest is: 'We could do away with all the state institutions — prisons, hospitals, asylums, orphanages," says eugenics movement expert and Georgia State University law professor Paul Lombardo. "People who were in them just wouldn't be born after awhile if you sterilized all of their parents."
However, California is "unique" seeing that it will also pay women who were sterilized in prison. The Center for Investigative Reporting exposed an audit in 2013 that found "California sterilized 144 women between 2005 and 2013 with little or no evidence that officials counseled them or offered alternative treatment."
How sad is this? Every woman has a right to her body and to decide what to do with it. I'm very glad to hear this women are receiving reparations, though it is a small price for the trauma moany of them endured, I'm sure. What are your thoughts about the news?
https://www.seattletimes.com/seattle-news/health/california-to-pay-victims-of-forced-coerced-sterilizations/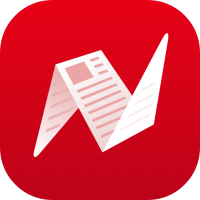 This is original content from NewsBreak's Creator Program. Join today to publish and share your own content.