This is a bit of old news, but I feel it is still important to talk about.
July 1 brought a number of incredible turning points for Virginia by way of new laws, including an almost decade-old initative to ban releasing balloons in Virginia. As of Thursday, July 1, it is now illegal to do so. Virginians caught letting balloons go outdoors will be slapped with a $25 fine per balloon.
Virginian legislators have been fighting for a long time to get the law passed, their concerns stemming from research that has "found balloons among some of the top sources of debris on state beaches."
State senator Bill Stanley in 2015 quipped "banning balloon releases could lead to "undercover stings" at children's birthday parties." This year, he again give his opinion on the movement, questioning if "law enforcement would be "hiding around the bouncy house" to write tickets for those in violation."
However, Virginia Del. Nancy Guy refused to back down on the measure, telling news sources she "had to be willing to take the ribbing even from people I consider my friends" in order to bring the measure forward. You would think it would be an easy bill when you fully understand it's a legalized form of littering."
The new law focuses on "anyone 16 or older who intentionally releases or discards any non-biodegradable balloons outdoors."
All fines paid for the violation will be donated toward the Game Protection Fund.
I think it's a wonderful measure. It's no secret balloons can be detrimental to wildlife, and this movement will continue to keep Virginia beautiful and the animals happy. What are your thoughts?
https://www.msn.com/en-us/news/us/new-virginia-law-bans-outdoor-balloon-releases-with-fines-of-2425-per-balloon/ar-AALG2cQ?ocid=uxbndlbing
https://www.dailypress.com/news/environment/vp-nw-balloon-release-0629-20210628-j2gh47ooorbojbiwqatln3hkhy-story.html
https://depositphotos.com/9320300/stock-photo-colorful-balloons.html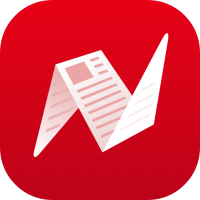 This is original content from NewsBreak's Creator Program. Join today to publish and share your own content.