With summer officially in full swing in Virginia Beach, it is now time for Chalk the Walk, and Virginia Beach is calling on local artists to participate in the competition July 10!
What is Chalk the Walk in Virginia Beach? Artists will compete by drawing " four by four-foot chalk drawings for three blocks along the boardwalk."
Then, the art will be "evaluated by a panel of judges." Artists will recieve a score based off of several qualifications, such as:
"composition"
"use of color"
"adherence to theme"
"creativity"
The competition will feature three separate age divisions so everyone can participate fairly: Amateur, Professional, and Youth, which covers ages 12-16.
There will be awards---"trophies and cash prizes"---for each division, and winners will be selected on the boardwalk (17th street) at 4:45 p.m.
If you are interested in participating, the offical Virginia Beach visitor's guide makes it easy to get all the information you need.
The event will start at 10:00 a.m. July 10 and end at 5:00 p.m. While advanced registration is not a requirement, all artists must be registered by 12:30 p.m. in order to compete. There is no charge to register, but participants are instructed to bring their own supplies.
Where can the different divisions register?
Professional division: At the tent on the boardwalk at 13th street.
Amateur division: 15th street
Youth division: 17th street
What an exciting event! Will you be attending?
https://virginiabeach.guide/events/chalk-the-walk/#:~:text=Chalk%20the%20Walk%20takes%20over%20the%20Virginia%20Beach,register%20by%2012%3A30pm%20to%20qualify%20for%20the%20competition.
https://www.wtkr.com/news/chalk-the-walk-competition-calls-all-artists-to-showcase-their-talents-on-virginia-beachs-boardwalk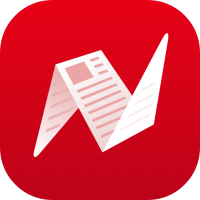 This is original content from NewsBreak's Creator Program. Join today to publish and share your own content.