Very sad news out of Virginia Beach today. A 22-year-old man died Tuesday (though the article from the Virginia Pilot also says Wednesday), in a "single-vehicle motorcycle crash." The Virginia Pilot announced that police received the distress call about the wreck around 5:58 p.m. and were sent to the 1500 block of Princess Anne Road.
Unfortunately, Virginia Beach police report the motorcyclist, Virginia Beach resident Mitchell Lee Abrams, was "dead at the scene".
Horrible.
An investigation revealed "Abrams was travelling southbound on Princess Anne Road when he lost control while going through a curve. The vehicle then left the roadway, and Abrams was thrown from the motorcycle." Police also feel "excessive speed was a factor in the crash."
The crash prompted officials to close down traffic on Princess Anne Road and divert it to Pleasant Ridge Road and N. Muddy Creek, but the road was open again for travel by 10 p.m. Police initially didn't release any information about those involved in the crash beyond "one person has died"---and today we learn it was Abrams.
I am so sorry this young man had to lose his life. It is always a tragedy when someone dies, but I am hit the hardest by those who pass away at such a young age. Motorcycles and cars are dangerous machines. My brother had one and was almost "taken out by the wind" in his words once when he decided to speed. It is a sad day today.
What are your thoughts?
https://www.pilotonline.com/news/transportation/vp-nw-fatal-motorcycle-crash-20210707-gn44j4xavvdqlf2oygdz257cb4-story.html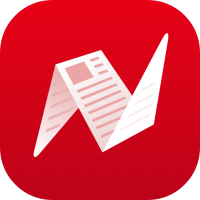 This is original content from NewsBreak's Creator Program. Join today to publish and share your own content.