Wow. What a crazy day for news out of Norfolk. A 42-year-old Norfolk middle school teacher named Ryan Lee Elza (Alza in court documents), ha been charged in connection with "a string of suspicious fires in the West Ghent area of Norfolk."
Monday Ryan was detained and "charged with setting fire to an occupied dwelling on June 11." There was no address given for the home.
Mr. Elza, who teachs English at Lake Taylor Middle School in Norfolk, in court documents said he did not start the fires. In his defense, Elza claims he "was in an alley way at the time of the fire." Mr. Elza is being held at the Norfolk city jail and is slated for court on September 30.
Unfortunately for Elza, he lives in West Ghent, close to the location of "numerous fires" appearing over the past sixteen months, with the most recent on June 11 when a family's car and home were set on fire.
Awful!
The McGee family were enjoying a movie when they noticed their car on fire.
"I see a man out of his car, jumping up and down waving his arms and pointing," says Tiffany McGee. "I look over towards my car, which is to the left, and I just start screaming because my car is on fire."
Though the family was unharmed, the fire claimed both Tiffany and her husband's car and left their home too damaged to live in.
Authorities aren't sure which fires Elza is responsible for, but Fire Marshall Nicholas Nelson says this: "further charges could be brought pending the outcome of this ongoing investigation."
What do you think about the news? I can't believe all the crime in Hampton Roads and Norfolk lately. Truly sad.
https://www.pilotonline.com/news/crime/vp-nw-police-arrest-man-connected-to-string-of-fires-in-west-ghent-20210706-haartv27cvdt3i6a743rn2ij6m-story.html
https://www.pilotonline.com/news/crime/vp-nw-arsons-west-ghent-20210624-6vegievmtrdzrpgjqqbcntadba-story.html#icb-websked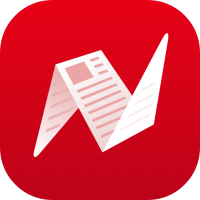 This is original content from NewsBreak's Creator Program. Join today to publish and share your own content.