This is a bit of old news as the original reports from Wavy.com and other sources originally printed on July 2 and it is now the 5, but I would like to know what you think.
Many restaurants and businesses around Virginia Beach have been struggling to find people who want to work since the pandemic ended. In the wake of "another epidemic," Mayor Bobby Dyer of Virginia Beach is asking Governor Ralph Northam to "follow the bold leadership of 26+ states who have chosen to halt enhanced jobless benefits to entice workers to return to the workforce."
Currently, the unemployment benefits for Virginia Beach residents offers $600 a week, which is, according to Dyer, "enough to keep some people from going back to work."
However, despite Mayor Dyer's peas, Governor Northam isn't planning on ending the benefits anytime soon. "Virginia will not reject any federal funding that puts money into our economy."
According to an email sent by the governor's office, Virginia's unemployment rate is "lower than the national average and the state has enacted policies and programs to help in the return to work."
Honestly, I can see both sides to each argument. With a beloved steakhouse in Virginia Beach temporarily closing due to lack of workers and high costs, and favorite eatieries like Catch 21 struggling to find employees (says the nice waiter last week when we went out ot eat), it is a concern. I can't deny that if I were on unemployment and was making enough from that to stay at home, I wouldn't want to work. I also see Governor's Northam's point in making the choice to stand firm. There are people and families who are genuinely struggling to find work in their field and the unemployment is a saving grace.
However, those in Virginia Beach need to prove they are looking for work to receive the benefits and "accept any offers", so if you're looking to coast, it's not going to happen.
What are your thoughts about the benefits being extended?
https://www.wavy.com/news/politics/virginia-politics/virginia-beach-mayor-asks-governor-to-end-extra-pandemic-pay-for-unemployed/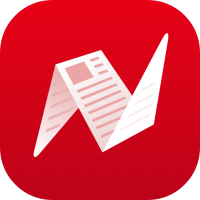 This is original content from NewsBreak's Creator Program. Join today to publish and share your own content.