I loved living in Minot for the six years that I did, more or less. It's a great town with lots of good people. Maybe that's why this news makes me so sad. 28-year-old Shawnee Krall has been charged with "gross sexual imposition and murder" in relation to the death and rape of his roommate, 29-year-old Alice Quierolo back in December. His reasons? "Lack of criminal responsibility," the temporary insanity defence for North Dakota.
On June 22, Ward Johnson, Mr. Krall's attorney, told the court "Krall intends to assert a defense of lack of criminal responsibility." An order was signed by Judge Stacy Louser so Krall can have a fair evaluation at the North Dakota State Hospital.
If convicted, Krall could spend life in prison without bail. Krall could also be held at the hospital until he is "deemed no longer a danger to himself or to the community." In some cases, after a defendant is no longer seen as dangerous, he could live and work in the community as long as he attends counseling at the North Dakota Department of Human Services. Krall is due in court again on Nov. 3 for a pre-trail conference, with Judge Louser presiding.
The next court hearing scheduled for Krall is a pretrial conference set for Nov. 3 before Judge Louser.
I'm so sorry Alice had to lose her life, and I'm certain the Minot Justice system will ensure her death wasn't in vain.
https://www.msn.com/en-us/news/crime/minot-murder-suspect-to-claim-lack-of-criminal-responsibility-in-roommate-s-killing/ar-AALDoIm
https://www.minotdailynews.com/news/local-news/2021/06/murder-rape-suspect-shawnee-krall-claims-insanity/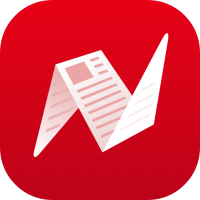 This is original content from NewsBreak's Creator Program. Join today to publish and share your own content.