If you're looking for an adorable bunny to add to your family, Virginia Beach animal control seized 156 rabbits from a Virginia Beach residence. The home in question is know for having "excessive numbers of the long-eared, furry creatures."
Supervisor with the animal control unit Meghan Conti says the rabbits were confiscated after doing a welfare check on the home to discover "the person had again become overwhelmed when their rabbits began multiplying."
Fortunately, the bunnies "mostly appear to be in good condition," according to Conti. They were taken to the Virginia Beach Animal Care and Adoption center where they'll be seen by a vet, spayed/neutered, and then placed under adoption.
A Facebook post on the Virginia Beach Animal Care and Adoption Center's Facebook page announced that around twelve of the bunnies are now ready for their forever homes, and eight of them were brought to the Norfolk SPCA.
As far as looks, Conti reports the rabbits are: " mixed breeds. Most are brown, but there are black and white ones, too."
The adoption center is also asking for any donations for the rabbits as they are in need of supplies. They are requesting:
Leafy green vegetables
Ceramic bowls
Oxbow rabbit food and treats
grass
hay
plastic travel carriers
If you are interested in providing donations, they can be dropped at 341 Birdneck Road South, VIrginia Beach, VA 23451. They can also be mailed. To add a precious new family member to your home, email jwilde@vbgov.com.
https://www.msn.com/en-us/news/us/more-than-150-rabbits-were-seized-from-a-virginia-beach-home-some-are-now-available-for-adoption/ar-AALNAeJ?ocid=uxbndlbing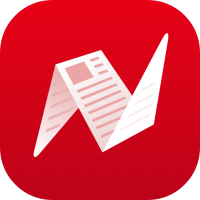 This is original content from NewsBreak's Creator Program. Join today to publish and share your own content.