With the legalization of small amounts of recreational marijuana in Virginia as of July 1, there have been a lot of questions about what's allowed and what's not. Fortunately, news sources and Virginian officials, including local police departments, have been making it pretty easy to know how to be a responsible marijuana user in Virginia.
We're going to talk about what's not allowed today. We've covered smoking marijuana in a car, we've covered the amount you can posess (up to one ounce four plants per household). Now we're going to talk about "gifting" marijuana, particularly from someone in Washington DC to someone in Virginia.
The answer is: no, you can't.
Virginia's marijuana law--which was heavily inspired by Washington DC---allows for "passing a joint to a friend at a party will be legal in Virginia, as will giving them a small bag of your finest homegrown product. But money can't exchange hands — even as part of an arrangement where a person is buying something legal and getting the marijuana as a gift."
Initiative 71 in DC is specific about allowing: "anyone 21 or older to transfer without payment (but not sell) up to one ounce of marijuana."
This initiative was the spark for the legendary Washington DC "gifting" culture where you could buy a product and receive a side of marijuana. This is not the plan for Virginia. If you want to buy a cookie and receive some bud, its not going to happen.
Sen. Adam Ebbin (D-Alexandria), who wrote the legalization bill says: "We want a regulated adult-use market. We want people who are buying marijuana to buy it from a licensed retailer where the product has gone through testing. The illicit market (in D.C.) thrives when there isn't a legal regulated alternative. It's debatable whether the gifting economy is better or worse than the illicit economy that preceded it."
What do you think about the "no-gifting" policies?
https://hightimes.com/business/inside-washington-dcs-pop-up-marijuana-markets/
https://www.nbcwashington.com/news/local/marijuana-legalization-in-virginia-what-you-need-to-know/2637422/
https://www.brainz.org/420-milestones-history-marijuana/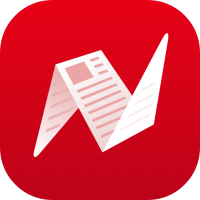 This is original content from NewsBreak's Creator Program. Join today to publish and share your own content.