If you ask me, Virginia's move to legalize small amounts of recreational marijuana on July 1 was one of the best decisions the state could have made. So many people use cannabis to focus and live their lives, and that includes students. According to data from Statista.com: " As of fall 2020, 11.2 percent of U.S. college students who had ever used cannabis had used it daily or almost daily in the past 3 months. This statistic presents the percentage of college students in the U.S. that had used marijuana during the past 3 months as of fall 2020, by frequency."
In the wake of Virginia's new marijuana laws, several Virginian colleges are announcing their policies on marijuana tolerance. Representatives from the University of Lynchburg, Randolph College, Sweet Briar College and Virginia University of Lynchburg said: " marijuana is not allowed on campus and no changes to policies have been made following the drug's legalization."
However, Michael Jones, the VP for communications and marketing at University of Lynchburg, shone a small bit of hope on possible reform, though the school for now will remain a "drug-free institution."
"Given that marijuana remains illegal at the federal level, we will still prohibit it on campus. Having said that, University leadership is currently taking a serious look at our student conduct policies as they [are] related to marijuana infractions," read an email from Jones.
Whether that means reform is coming or rules will get tighter, I personally can't say. However, there is hope for Virginian college students.
Virginia Tech decided to "amend their school's code of student conduct to exempt from its marijuana policy students who are off campus and not participating in university events."
And that's a start.
What do you think? Should Virginia college students be allowed to possess/use marijuana on campuses?
https://newsadvance.com/news/local/education/lynchburg-area-colleges-wont-allow-pot-on-campus-even-after-its-legal-in-va/article_65c7a808-cec5-11eb-b7a4-f3ade6f043f1.html
https://www.washingtonpost.com/education/2021/06/30/virginia-colleges-marijuana-legalization-debate/
https://www.statista.com/statistics/826443/marijuana-use-among-college-students-us/
https://search.creativecommons.org/photos/97ec10ed-39c4-45f2-a317-7455d29457d4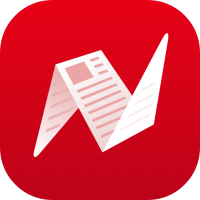 This is original content from NewsBreak's Creator Program. Join today to publish and share your own content.