Such sad news coming out of Hampton Roads lately. So many people have been dying. Yesterday, on July 4, a 37-year-old Newport News man named Tony Randall Luellen was shot in North Carolina early that morning. The culprit? A member of his own family.
Wow.
The dispute, according to North Carolina police, was over "an intoxicated family member and about Luellen staying overnight at the residence."When deputies from the Lee County Sheriff's Office were called to the 1300 black of Womack Lake Circle in North Carolinia around 12:45 a.m. they found Luellen "suffering from an apparent shotgun wound to the stomach."
Reports from family members make investigators think Luellen's uncle, Timothy Allen Honea, was the one to shoot him. The family told the court the two men had been arguing. When police arrived, Timothy wasn't at home, but was instead arrested next door and was charged with murder. Currently, he's being "held without bond."
So much death is coming out of Virginia, and now it's bleeding over into other states. I understand this is the way of the world, and a lot of crimes are the result of disputes and heightened emotions, but to lose a life for such a trivial reason is depressing. I am so sorry sir. It is truly a disgrace you had to die so young. And as for the "alleged" shooting? I think police have it figured out. What are your thoughts?
https://www.msn.com/en-us/news/crime/sheriff-s-office-newport-news-man-allegedly-shot-killed-by-family-member-in-nc/ar-AALLJaT?ocid=msedgntp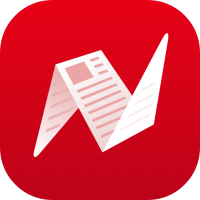 This is original content from NewsBreak's Creator Program. Join today to publish and share your own content.