Terrible news out of Virginia Beach tonight.
Around 11:30 p.m. tonight, July 4, a cyclist was "seriously injured when he was hit by a car on Virginia Beach Blvd. on Saturday night," says authories.
The crash happened in the 5100 block of Virginia Beach Blvd. Reports say: "A sedan was traveling westbound when it struck a bicyclist that was attempting to cross the northbound lanes."
The cyclist, an unnamed man, was taken to a hospital with "life-threatening injuries." The passenger in the Sedan also went to the hospital but has "non-life-threatening injuries."
It is a busy weekend and July 4 is bound to be a difficult drive. Accidents do happen, that I can understand. Fortunately, this incident was not a hit-and-run, but is still very serious and sad. It also seems to be happening more and more lately.
On Wednesday, a man was killed in a "single-car accident" near the 4800 block of Princess Anne road. Joseph Stanley Keenan from Virginiai Beach was only fifty years old.
A witness told police they "saw the car flip multiple times before coming to a complete stop on the driver side."
Keenan was found outside of his vehicle and died on the scene.
How awful.
While this was another accident, driving in Virginia Beach is getting more frightening by the day. I hope those in the accident on the fourth recover soon, and as for Mr. Keenan, rest in peace, sir. I'm so sorry.
What are your thoughts about all the accidents around Virginia Beach lately?
https://depositphotos.com/54670663/stock-photo-cyclist-in-the-city-in.html
https://www.pilotonline.com/news/crime/vp-nw-fatal-vehicle-crash-in-virginia-beach-20210630-2qmrfvcxtvhgjd6jjffcwvgifu-story.html
https://www.wavy.com/news/local-news/virginia-beach/cyclist-suffers-life-threatening-injuries-following-crash-on-virginia-beach-blvd/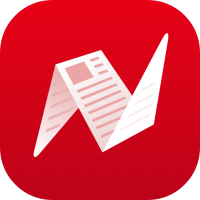 This is original content from NewsBreak's Creator Program. Join today to publish and share your own content.