Now that possessing up to an ounce of marijuana is legal (since July 1), college students in Virginia are hoping that schools will loosen their rules about cannabis consumption.
Despite the monumental move to legalize recreational cannabis in Virginia, in order to align with the "Drug-Free Schools and Communities Act, many Virginia campuses are holding strong and continuing to ban marijuana. Enforcing the rules set by the act ensures schools receive federal funding.
Still, students are choosing to fight back against the schools.
Student body president of the University of Lynchburg Matthew Gillett says:
"A conversation that I would like to have with my administration is how can we make the punishment for having, for possessing drugs that are now going to be legal in the state more fair and equitable, or less destructive to a student's educational career. We shouldn't punish students so severely for a drug that is considered legal by the state authorities. I support the university, and hopefully this will be part of conversations moving forward."
Well said, Matthew. I agree.
Students should check with their university if they're interested in finding out their cannabis policies, as every school has their own disciplines for getting caught with or using marijuana. Some punishments include drug abuse education, eviction from dorms, no financial aid, expulsion, and community service.
Harsh.
the University of Lynchburg's school code of student conduct says, "suspension is the standard sanction for a first-time violation of drug-related policies, according to the school's code of student conduct, and further infractions can result in expulsion."
That's a pretty steap penalty for a little cannabis.
Luckily, there is hope for some schools. Virginia Tech decided to fix-up their school code of student conduct to "exempt students who are off campus and not participating in university events from its marijuana policy." That's pretty exciting, even if it's still banned on campus.
Mark Owczarski, a spokesperson for the school said: "We revised our policies to remain aligned with changing state law and existing federal law."
I think it's a wonderful change for the students of Virginia who many need cannabis to focus and study. I wish I had cannabis in school, I would have had a much different experience.
What are your thoughts?
https://wtop.com/virginia/2021/06/marijuana-remains-unwelcome-on-college-campuses-in-virginia/
https://www.msn.com/en-us/news/us/as-virginia-prepares-to-legalize-marijuana-college-students-hope-schools-will-ease-rules/ar-AALCN4r?ocid=uxbndlbing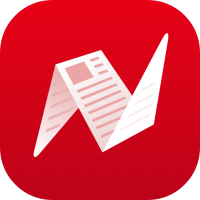 This is original content from NewsBreak's Creator Program. Join today to publish and share your own content.