I'm a little late to the news considering the law went into effect on July 1, but it's too big not to talk about. July 1 brought around a number of monumental changes for Virginia. Marijuana legalization, the right to appeal a judge's decision in both civil and criminal cases. And now the death penalty in Virginia has been abolished.
Governor Ralph Northam has signed a bill that eliminates the death penalty in Virginia---a state that has "executed more people in its history than any other state." Texas comes in second with 1,322 executions, and then New York with 1,130.
Wow. That's a pretty big deal.
The bill was signed at the Greensville Correctional Center, a facility close to Jarratt, and the home of the Virginia execution chamber. Virginia is the twenty-second state to end capital punishment for inmates and the first in the South.
Since Colonial times, Virginia has executed 1,390 inmates.
Along with ridding Virginia of capital punishment, Governor Northam is pushing for "criminal justice reform and racial justice in the wake of the death of George Floyd in May 2020 at the knee of a Minneapolis police officer."
"There is no place today for the death penalty in this Commonwealth, in the South, or in this nation. Ending the death penalty in Virginia is the moral thing to do," said Governor Northam.
Instead of sharing my thoughts, I'd love to hear yours. What do you think about Virginia getting rid of the death penalty?
https://patch.com/virginia/fredericksburg/northam-signs-historic-bill-abolishing-death-penalty-virginia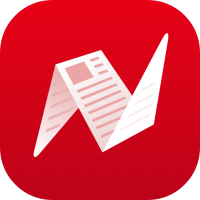 This is original content from NewsBreak's Creator Program. Join today to publish and share your own content.