I really miss living in North Dakota sometimes. Then I read stories like this and remember why I moved. North Dakota doesn't always have weird news coming out of it, but when it does, it's weird.
A Barnesville, Minn. named Blair Whitten woman has been charged after her involvement in the vandalism of a Jesus statue outside of St. Mary's Cathedral in Fargo. Ms. Whitten was also charged in May after she crashed her ex-boyfriend's funeral in Fargo.
Court documents say several witnesses at the funeral saw a vehicle " driving over gravesites and trying to run people over."
When police questioned the woman in the car, who turned out to be Blair, she'd told police she was sitting in her car hoping to attend her ex-boyfriend's burial but was frightened when people approached her car because she feared they may hurt her. But witnesses, including the father of the departed, had another story. The father spoke to police and said saw Blair, who hadn't been invited because of some "harrassing posts on social media about her ex-boyfriend's death", driving "at high speed across the cemetery".
Another witness who told police he approached her car to ask her to leave said Blair "accelerated towards him, causing him to jump out of the way and to fear for his life."
Blair was then taken to the Cass County Jail.
Wow. For her part in desecrating the statue, Blair is facing "a Class B misdemeanor charge of criminal mischief in Fargo Municipal Court."
A complaint submitted to the court says Blair "spray-painted the face of a statue of Jesus Christ on April 17."
Fortunately, the statue has been cleaned since the incident, and hopefully Blair will think more carefully next time. What are your thoughts?
https://www.inforum.com/news/crime-and-courts/7012392-Barnesville-woman-accused-of-disrupting-ex-boyfriends-burial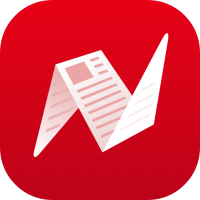 This is original content from NewsBreak's Creator Program. Join today to publish and share your own content.