Adorable news out of Virginia Beach today! A new-arrival juvenile male harbor seal at the Virginia Aquarium and Marine Science Center has officially been named after a "naming auction" was held.
The seal's new name is "Monty".
Awwwwwwww.
The lucky name-giver who won the auction chose to stay anonymous, but chose the name because of the baby seal's "earlier days while in rehabilitation at the National Marine Life Center."
Monty, it seems, has gotten himself into trouble before and has been rescued three times. The aquarium says they hope the name will provide a "new beginning as he enters the next phase of his life".
$6,250 was raised at Monty's naming auction. The money will go directly towards rehabilitating marine animals and the current creatures at the aquarium. The Virginia Aquarium and Marine Science Center asks that if you see a sea creature like a seal, sea turtle, dolphin, or whale stranded on the beach to call the Virginia Aquarium's Stranding Response Team's 24-hour hotline at (757) 385-7575.
The National Marine Life Center has been rehabilitating and releasing sea creatures since 2004, starting with a loggerhead sea turtle named "Eco". Recently, the National Marine Life Center rehabilitated their 100th seal! Very exciting.
It is The National Marine Life Center's mission to "help individual animals, learn more about marine animal species and wildlife disease, and share what we learn to promote ocean conservation."
I'm sure the animals appreciate these kind-hearted people's efforts. Happy life, Monty!
https://www.wtkr.com/news/virginia-aquariums-new-seal-officially-has-a-name-after-holding-a-naming-auction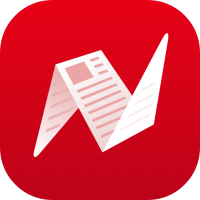 This is original content from NewsBreak's Creator Program. Join today to publish and share your own content.