I am so horrified about how many hit-and-runs have happened around Virginia Beach lately. What is going on?
On July 2, a man was sentenced to one year in jail and a year of probation for driving under the influence. Virginia Beach Police connected him to a crash that "seriously injured a bicyclist, "according to authorities.
The suspect, 38-year-old Norfolk resident Stephen Eugene Davis, Was under the influence on February 9 as he "drove a truck in the 5500 block of Princess Anne Road in February, "says sources.
The victim, 67-year-old Paul Mozley, a Virginia Beach resident, was struck in front of a nearby Burger King while riding his bicycle by his house.
His granddaughter, 25-year-old sports bar employee Kylie Mosley, Heard about the news from my coworker. She had come back from break when an employee told her there was an accident.
"One of the girls from work--she actually came in telling me about 3 PM-- she saw somebody get hit on the road. "
Sadly, Paul Mosley succumbed to his injuries a few weeks later At Sentara Norfolk General Hospital in February. His family reported he "suffered a head injury and some broken bones."
I am so sorry to the family for their loss. It is truly sad when someone can't even go out and ride the bicycle without worrying about getting hit. It is an ongoing ever-rising problem in Virginia Beach that it's been more and more concerning as of late, and this story is just awful. My condolences to the family. I don't think one year of jail and one of probation is enough, but at least it's something.
https://www.wavy.com/news/local-news/virginia-beach/man-sentenced-to-1-year-for-dui-in-fatal-crash-involving-bicycle/
https://www.wavy.com/news/local-news/portsmouth/virginia-beach-man-fighting-for-life-in-suspected-drunk-driver-case/
https://www.wavy.com/news/local-news/virginia-beach/bicyclist-sustains-life-threatening-injuries-after-being-hit-by-truck-in-vb/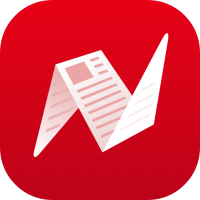 This is original content from NewsBreak's Creator Program. Join today to publish and share your own content.