I know I write this a lot, but it's true. The bad news just never seems to stop rolling in from Virginia Beach and surrounding areas lately. In a string of crimes including a devastating shooting and a number of hit-and-runs, this incident also involves the Virginia Beach Oceanfront. I have no idea what's going on around there, but it's getting pretty disturbing.
Earlier this afternoon, a man's body was found "just at the edge of the Oceanfront." Though little is known about how the man died, Virginia Beach PD posted an update on their official Twitter account with what they knew.
What's most disturbing about this incident is it is not an isolated one. Another body has also been found in Virginia Beach today.
At around 12:30 p.m. this afternoon (Friday, July 2), a man's body was found "in a wooded area behind a Sunoco gas station in Virginia Beach". The gas station is located in the 1400 block of Virginia Beach Boulevard, and that's where police were sent to look for answers to this man's death.
Linda Kuehn, speaking on behalf of the Virginia Beach Police, says, "his death does not appear suspicious in nature."
Though there is no more information at this time, the man's body is on it's way to the Medical Examiner's Office.
Sadly, these two discoveries follow the first on June 28. A man's body was found in a retention pond at Sentara Princess Anne Hospital in Virginia Beach Monday morning.
A call was placed around 11:45 a.m. after someone discovered the body in the water, said Virginia Beach police.
Though officials claim there were "no suspicious circumstances" about the man's death, it is still tragic, and disturbing to think about why all these bodies are being found recently.
My condolences to the loved ones who were lost.
What do you think of this news?
https://www.wtkr.com/news/death-investigation-underway-after-mans-body-found-off-virginia-beach-boulevard
https://www.pilotonline.com/news/vp-nw-body-found-behind-sentara-20210628-hsro5mzsk5g65khohncozetpq4-story.html
https://www.msn.com/en-us/news/crime/virginia-beach-police-investigate-after-mans-body-found-along-part-of-virginia-beach-boulevard/ar-AALIcB5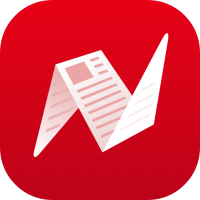 This is original content from NewsBreak's Creator Program. Join today to publish and share your own content.