For the six years I lived in Minot, North Dakota, I loved it. Fargo might not be the most "happening" of places, but when I was able to go, I enjoyed my time there, too. I felt safe. Maybe that's why this story makes me so sick.
A forty-five-year-old Fargo man named Absisamad Said Muse showed up in court yesterday, July 1, at the Cass County District Court to face a felony charge of aggravated assault.
Sunday morning, reports of a stabbing were called in from "the 800 block of 10th Street South in Fargo, near St. Anthony of Padua Catholic Church."
When police arrived they discovered a man named Abdiaziz Ahmed there with a neck wound, says official court documents. Police say Abdiaziz was rushed to Sanford Medical Center and "is expected to recover."
So how did a confrontation over a bicycle lead to a stabbing?
The court documets say the stabbing went down at Muse's apartment (809 10th St. S.) Ahmed told police he "woke up at the apartment and Muse stabbed him over a dispute involving a bicycle."
An argument had broken out over ownership of said bike. Ahmed claimed he owned it, but Muse said was someone else's. Muse claimed he "tried to kick Ahmed out of the apartment several times, claiming Ahmed was hard to get rid of."
Official documents say Muse confessed he "swiped at Ahmed's throat with a box cutter in self-defense over the bike."
Wow. That is intense. Sadly, it's not the only recent stabbing incident in North Dakota.
On June 25, a Fargo woman named Terin Rene Stately plead guilty to "fatally stabbing her boyfriend in in his upper leg near his groin."
And before that on June 21, a Bismarck woman named Melanie Nimley plead guilty to sneaking into her ex boyfriend's car and stabbing him.
Please be safe out there, North Dakota. The weather is hard enough without all the crime. Families are simply trying to live their lives. I'm sorry to hear about all the crime lately. What are your thoughts?
https://www.inforum.com/news/crime-and-courts/7082892-Bismarck-woman-pleads-guilty-to-sneaking-into-exs-vehicle-stabbing-him
https://www.inforum.com/news/crime-and-courts/7097243-Fight-over-bicycle-led-to-Sunday-stabbing-in-Fargo
https://www.inforum.com/news/crime-and-courts/7089532-Fargo-woman-pleads-guilty-to-fatally-stabbing-boyfriend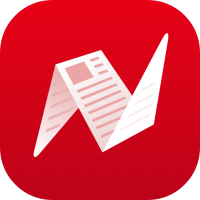 This is original content from NewsBreak's Creator Program. Join today to publish and share your own content.