I am horrified and shocked by some recent news out of Fargo, North Dakota. On June 4th, a beautiful 14-year-old girl named Daisy "Jupiter" Paulsen was killed in a brual "random attack" while out skateboarding near a strip mall on her way to her father's house to her mother's. Jupiter was "choked, beaten, and stabbed more than 20 times," says police reports. The beating lasted for a grueling twenty minutes. During the six years I lived in North Dakota, I'd never heard such an awful story. And North Dakota had some awful stories.
A sanitation worker driving nearby noticed a man "wearing a white T-shirt and black pants leaning or standing over the girl with one hand on her nose and the other on her throat," the reports continued.
The heroic worker jumped into action---calling 911 and administering CPR on Jupiter.
The suspect, twenty-three-year-old Arthur Prince Collie, fled to a nearby Walmart. Security footage at the store showed a man "grabbing new clothes, putting them on in a changing room and leaving without paying."
Later, police found bloody clothes and abandoned shoes in one of the changes rooms. Kollie was located and positively ID'ed as the man in the footage.
To me, the worst part is what Kollie said when told he was under arrest: "Attempted murder, as is she alive? Or what? What does attempted murder mean?"
Kollie also told police he "used methamphetamine on June 3, the day before the attacked", and also refused to declare his involvement in any part of the attack on Jupiter.
I have no words for this kind of evil.
Sweet Jupiter was declared brain-dead four days after the attack. Her father on a fundraiser for Jupiter's care posted a heart-wrenching message about her status.
"We just got word from the Doctor today that Our baby girl is too far gone and there isn't anything they can do. Just to gather family and to say our goodbyes."
I had to take a minute after reading this because I could've cried. I have no children, but I cannot imagine the pain Jupiter's father and mother are going through. Fortunately, there is a thin silver lining. Daisy's organs will save other lives, and Arthur Prince Kollie is behind bars.
On June 4th after the attack, Fargo Police posted an update on their Twitter account.
Official online records report Kollie is "being held on $1 million bail at the Cass County Jail after making his first appearance before a judge in county court."
The hearing is scheduled for July 14, 2021, and frankly, I can't wait to see what happens to this disgusting excuse for a human.
Jupiter, I am so sorry that your life was lost so young. You had so much to live for but you didn't die in vain. My sincerest condolences go out to Jupiter's family and everyone else who knew her.
Fly high, sweetheart.
https://news.yahoo.com/14-old-girl-dies-being-183000358.html
https://heavy.com/news/arthur-prince-kollie/
https://nypost.com/2021/06/10/north-dakota-teen-girl-dies-after-attack-while-skateboarding/
https://www.thesun.co.uk/news/15215225/daisy-jupiter-paulsen-died-attack-arthur-kollie-arrested/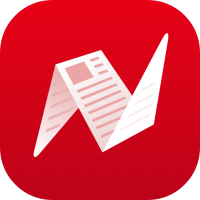 This is original content from NewsBreak's Creator Program. Join today to publish and share your own content.