This story makes me sick, especially considering I grew up in Atwater, a short hour's drive from Madera. Yesterday, June 30, 2021, the Merced Sunstar reported that a 70-year-old man from Madera was slapped with child molestation after "acts that happened at a Gustine farm," says the Merced County District Attorneys Office.
Rodolfo was charged with "three counts of lewd acts upon a child under the age of 14 and one count of oral copulation of a child 10-years-old or younger".
Rodolfo's trial was held in August of 2020. The victims in a disturbing report confessed that over the span of years from ages 7 to 11 every time they visited the farm they were "repeatedly touched by Calderon."
I'm almost too angry to finish this article, but stories like these need to be told.
Reports say this sick man concealed his motives by requiring the victim to sit on his lap while driving a vehicle on farm property."
The child was a teenager before they could speak about the abuse. Coupled with the teen's incredibly brave testimony, a phone call was heard between Calderon and an "adult family member" which was set up by the Merced County Sheriff's Office Investigations Bureau. After his arrest, Calderon admitted to the detectives following his case that he "touched the victim in a sexual manner."
The most twisted part of the story would have to be Calderon's reasons for abusing this child. Calderon told the detectives he did such horrible things because he was "touched by the devil."
That is terrifying. Fortunately, Calderon could spend up to fifteen years to life in prison due to the four felony counts, though we won't know until his hearing in August. I hope the man rots. There is no excuse for child molestation. None. I can't even imagine hurting a child, someone so innocent and small that needs your protection. I have no sympathy for someone who could harm a child. Let's hope this monster receives the max sentence and can never hurt a child again.
And as for the teen who had to go through such trauma in silence for years, I hope they heal and are able to lead a happy, normal life. They deserve this much. I don't know what else to say except I am horrified and so angry the wonderful community I grew up in has predators like this lurking. The children deserve better.
What are your thoughts?
https://www.mercedsunstar.com/news/local/crime/article252490318.html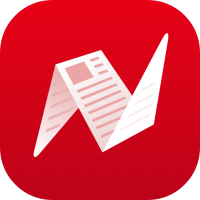 This is original content from NewsBreak's Creator Program. Join today to publish and share your own content.