It seems the horrible news in Virginia Beach just keeps coming. There is not much about the story, which is breaking and still unraveling, according to Virginia Beach news sources like Wavy.com, but what we do know is distressing enough. The most recent update informs us that as of 10 p.m. tonight, Virginia Beach EMS, the Navy and fire teams were dispatched to search for a lost hiker in First Landing State Park.
How the hiker got into trouble or why they went to First Landing State park is unknown, but dispatchers did report the call came in just after 8 p.m. And as of 10 p.m., the search still continued, though officials say "darkness and weather were affecting their search efforts."
Professionals say the first forty-eight hours in a missing person's case is crucial, and seeing that this terrible incident is still fresh, I have a lot of hope that the hiker will be found and they'll be safe and sound soon. I will absolutely be following the news as it unfolds to see if the hiker is okay. Terrible as the situation is, this isn't the first missing hiker case in Virginia.
Back in February, two hikers who decided to hike Virginia's frosted Appalachian Trail were rescued after a nine hour mission. On the Virginia Division III Technical Rescue Team's Facebook, a post explained, " the hiker fell down a snow and ice covered portion of the mountainside at least 250 feet (76 meters)."
Though alive, the hiker had hypothermia along wounds on his legs and face. Rescuers also saved a hiker in Roanoke County who'd fallen from the Sawtooth Trail. The official report says the hiker was "about a mile away from the parking lot and suffered a head injury after falling down the steep embankment."
Fortunately, both hikers were stable and taken to the hospital. I hope with all of my heart this is the case for this current hiker, but all we can do is wait and see, along with praying for ther family and loved ones who are worried sick, I'm certain.
Hiking is no joke. And if you ever go to First Landing State Park, you should know that although it is one of the top state parks in Virginia and even the country, even experienced hikers need to be prepared for the trails.
According to alltrails.com, every trail is marked as "easy" save for White Hill Lake Trail which is "good for most levels".
I am praying the ease of the trails will make it simpler to find the lost hiker. What are your thoughts?
https://www.wavy.com/news/local-news/virginia-beach/vb-first-responders-searching-for-lost-hiker-in-first-landing-state-park/
https://apnews.com/article/mountains-hypothermia-virginia-injuries-4d0c2634063a5cddd13ae667424a2451#:~:text=BIG%20ISLAND%2C%20Va.%20%28AP%29%20%E2%80%94%20Two%20separate%20hikers,the%20James%20River%20Foot%20Bridge%20in%20Bedford%20County.
https://www.alltrails.com/parks/us/virginia/first-landing-state-park
https://search.creativecommons.org/photos/e4fd0b9f-0a6a-43db-9c16-357cee770ce6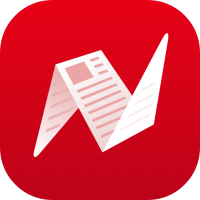 This is original content from NewsBreak's Creator Program. Join today to publish and share your own content.