Earlier I wrote about the incredible story of a twenty-year-old woman who'd survived a gang hit in Norfolk, and now this piece of news sticks out to me as one of the most unbelievable stories to come out of Norfolk, though the tragedy happened in 2017.
So, so sad.
59-year-old grandmother Lillian "Resa" Bond is now dead after a hitman killed her in relation to a drug deal that she had no involvement in. Loved ones say Resa loved to shop and go to lunch with her friends and that she worked for longer than two decades at the Children's Hospital of the King's Daughters.
Recently, her daughter married, and she'd helped plan the event. Only three weeks after this happy day, Resa was, according to Norfolk police, "gunned down in broad daylight while taking out the trash outside her home."
My stomach squeezed just writing this. At the time, no one was arrested, but after diligent work from a community and daughter who wanted to see this woman's murderer or murderers behind bars, hope came.
Years after Resa was murdered, officials announced they had "indictments against eight people, including the man they believe is the shooter."
In the end, the prosecution surmisses Resa was an "innocent, although not an accidental, victim."
The story goes Resa's nephew was the intended target after he ran out on paying a massive $72,000 debt for two kilos of cocain to a multimillion-dollar drug lord. The official hit order was to: "kill the nephew and anyone else who lived at the Trice Terrace home where he was staying."
Resa's nephew, Brandon Williams, was an employee of Reginald Beale, who worked for the top--Jaquate "Quay" Simpson and Landis "Juve" Jackson. His job was to hit the streets and collect drug money. He also had ongoing meetings with Patrice "Treece" Farland, a durg courier.
In April 2016, Farland gave Brandon two kilos of cocaine with his word he would make good on the $72,000 owed for it, but he never did.
The hitman hired for the job was a member of the Nine Trey Gangsters Bloods gang out of Greensboro named Kalub "Kato" Shipman.
In relation to the murder, Simpson said Brandon "had to feel it!" and "they caught the lady taking the trash out."
This story makes me sick, and even though it's technically "old news", it never will be for Resa's loved ones. What are your thoughts about this horrible crime?
https://www.pilotonline.com/news/crime/vp-nw-lillian-bond-murder-for-hire-20201022-khkmy7b5k5fctdp2ifepzewssa-story.html
https://www.pilotonline.com/news/crime/article_5f396db2-7384-5595-8e72-d3d5e98ec149.html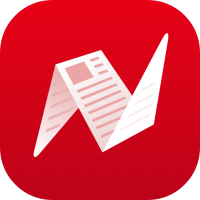 This is original content from NewsBreak's Creator Program. Join today to publish and share your own content.