Why are there so many hit-and-run accidents happening around Virginia Beach?
Virginia Beach police are once again on the hunt for a vehicle and driver suspected of a hit-and-run with a cyclist on June 15. The victim was riding her bike across the 22nd and Atlantic Ave. intersection at the Virginia Beach oceanfront when she was struck. The woman was rushed to the hospital where she was treated for a concussion and sent home. The vehicle VIrginia Beach police are asking locals to look out for is a burgundy Jeep, that was captured on surveillance cameras.
After hitting the woman, the jeep sped off down the road, and a witness gave the identification numbers to police. Unfortunately, when ran, the numbers belonged to another car. If anyone has any information about the vehicle, Virginia Beach police are asking people to call the Crime Line at 1-888-LOCK-U-UP.
This news follows a series of hit-and-runs around Virginia Beach over the last few months.
On May 28th, tragedy struck Virginia Beach after a hit-and-run killed a motorcyclist. 40-year-old Philip Pereira was hit in the 5000 block of Ferrell parkway and passed away at the scene. A man named Nghiem Nghi Nguyen came to police and turned himself in. He is charged with felony hit-and-run. On June 17th, a woman was seriously in a hit-and-run at the Oceanfront. She and a friend were crossing the intersection when she was hit and the car drove off.
Another Virginia Beach woman is recovering after a hit-and-run in her neighborhood. On June 18, Eldy O'Neal was hit by a car while out walking in the morning in her neighborhood.
Doctors at Virginia Beach General Hospital say her injuries were "significant". Ms. O'Neal survived, but came away from the incident with two fractured eye socket bones, a torn up lip and missing teeth.
It's very sad that Virginia Beach lately is turning into not such a safe place for pedestrians. When you can't even go out for a walk or a bicycle ride without worrying about being hit, there is a genuine problem. Virginia Beach drivers, we have a responsibility to pay attention behind the wheel.
What do you think of all these hit-and-runs?
https://www.wtkr.com/news/virginia-beach-police-search-for-vehicle-involved-in-hit-and-run-of-bicyclist-at-oceanfront
https://depositphotos.com/16207331/stock-photo-hands-on-wheel.html
https://www.wavy.com/video/woman-seriously-hurt-after-being-struck-by-vehicle-at-virginia-beach-oceanfront/5601028/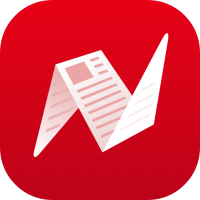 This is original content from NewsBreak's Creator Program. Join today to publish and share your own content.