Most people wouldn't expect a desolate state like North Dakota to have such strange news coming out of it, but locals and those of us who lived there for a while know better. Still, this is probably one of the weirdest stories I've heard come out of North Dakota.
On October 22, 2013, the Bismarck Tribune printed a curious story from a Bismarck woman who said a man broke into her mobile home before cooking himself some bacon and enjoying a beer.
WTF, sir?
Sgt. Mark Buschena of the Bismarck police reported the woman, a south Bismarck local, called at 6 p.m. Monday and said she noticed the smell of bacon when she walked inside her home. After further investigation, she noticed someone had broken a window and came inside. They then used the microwave to make some bacon before taking 'three cans of Bud Light.'
Sgt. Buschena said nothing else was stone and that the robbery happened between 7 a.m. and 6 p.m. that night.
Additionally, a woman in the mobile home park on 1119 University Drive also called in a break-in. She came home to a shattered window, but nothing was missing. What's even more interesting is that this isn't the only bacon-thievery case in the country.
In 2012, a man was sentenced to seven years behind bars when he broke into a St. Louis Missouri home to cook some bacon.
And in 2011, three teenagers were arrested after a 'bacon heist' from a store in Indiana.
I'm not entirely sure what to say about this weird news, other than I'm horrified the homeowners had to go through such a shake-up over some bacon. And also, why would people bother breaking into a house for some bacon?
I've never liked bacon that much.
What are your thoughts?
https://www.stltoday.com/news/local/crime-and-courts/bacon-frying-burglar-sentenced-to-years/article_c0b34a32-0efe-11e2-b120-001a4bcf6878.html
https://www.huffpost.com/entry/3-arrested-bacon_n_861571
https://bismarcktribune.com/news/local/crime-and-courts/bacon-beer-consumed-in-bismarck-burglary/article_af973f06-3b35-11e3-b715-0019bb2963f4.html
https://depositphotos.com/19961873/stock-photo-cooked-greasy-bacon.html
https://search.creativecommons.org/photos/ad80c2c3-212f-43a0-8eef-c0b79c3dd146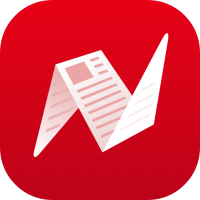 This is original content from NewsBreak's Creator Program. Join today to publish and share your own content.