Very exciting news for paranormal fans of Minot, ND. I wish this was happening while I still lived in Minot, but I'm just happy something exciting is going down in a not-so-exciting town. The North Dakota Conference of Social Welfare, which will be held this year on October 25, will be having a very special spooky guest speaker in attendance--Dustin Pari.
Who is Mr. Pari and why should you care?
Dustin happens to be a member of TAPS, which is the ghost hunting team featured on the wildly popular Syfy show "Ghost Hunters" and "Ghost Hunters International." Pari has been a paranormal investigator for 25 years and has visited more than 28 countries, so he knows his stuff.
This is a very special treat as normally the conferences are members only events, but the public will be able to see Pari speak on Oct. 25 and 26 due to the popular content. Pari is an experienced lecturer as the founder of Patch Ministry, where he is a well-received speaker and Christian-themed lecturer. Aside from his ministry work and ghost hunting, Pari is the chief operating officer for a facial and oral surgery business and has been in the health care industry for 17 years.
Wow. How does someone like this start ghost hunting? This will actually be the main topic of Pari's lecture, how he fell into the paranormal. Recently, in regards to his unusual career, Pari told Minot Daily News, "I actually came about it by accident. I've been a motivational speaker for about four years but I was helping people through email online for a few years before that."
And if Mr. Pari still seems like a strange choose for a speaker, Conference member Ruth Holdaway said, "We chose [Pari] because of the message his lectures give to people. Working in the social welfare field can be challenging and difficult at times so it's important to remember how to connect with people and take care of ourselves. Mr. Pari's lectures will help remind us of those things."
If you are in Minot or surrounding areas and would like to attend the lecture, make sure to mark your calendars to show up at the Grand Hotel in Minot (1505 N Broadway, Minot, ND 58703) at 8:30 p.m. Make sure to bring $10 as admission is due at the door, and seating starts at 8 p.m.
I genuinely wish i still lived in Minot so I could go to the conference! Will you be going?
https://www.masslive.com/television/2010/04/ghost_hunters_international_ha.html
https://www.kfyrtv.com/content/news/North-Dakota-Conference-of-Social-Welfare-comes-to-Dickinson-395200631.html
https://www.google.com/maps/place/Grand+Hotel/@48.2516394,-101.2987168,17z/data=!3m1!4b1!4m8!3m7!1s0x52df29f1ba9d60ed:0x90c8c6500d514480!5m2!4m1!1i2!8m2!3d48.2516526!4d-101.2964679
https://www.minotdailynews.com/news/local-news/2017/09/ghost-hunter-coming-to-minot/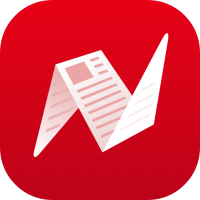 This is original content from NewsBreak's Creator Program. Join today to publish and share your own content.