Bittersweet news has hit drama students of Merced County as beloved drama teacher Alan Bettis has retired after a forty year career teaching theater. His last day teaching at Buhach Colony will be in a week on June 30, and I'm certain there will be a mighty send of for this amazing educator, who I've known since I was one of the first students to attend the newly minted Buhach Colony High School back in 2001. Mr. Bettis, or simply "Bettis" as all the theater kids called him, touched a lot of lives.
Though Mr. Bettis has enjoyed a very fullfilling career in the Merced County performing arts, when he originally started earning his undergraduate at Fresno State, he never imaged acting would suit his "reserved, shy personality," almost fainting from nerves when he had to take a speech class.
The story of the beginning of Mr. Bettis' love affair with theater goes, his speech professor gave him an opportunity to make up for the speech he missed when he was nervous by performing as Guard Number Three in the college theater department's production of "Antigone"--he had a total of three lines, and by curtain call Mr. Bettis was smitten.
The professor told him that he could make up for the missed speech by stating three lines in his college's production of "Antigone," portraying Guard Number Three.
That night, the cast got a standing ovation — and he was bitten by the theater bug. "I hadn't planned on being here for 40 years, but everything fell into place, and I'm glad it did, because it's been the best job ever," he said.
Since Mr. Bettis headed the theater program at Buhach Colony, he has done so much for young theater students, taking the elective people thought they'd take for an "easy A" and turning it into a place for serious theater students and those simply interested in being on stage a safe place to practice their craft and be themselves.
Since I graduated in 2006, there have been many incredible updates to the theater program all headed by Mr. Bettis. There is a Theater Club, where students meet to play theater games and travel to see other productions in town. Advanced drama students have the opportunity to put on several student managed shows each year, as well as collaborative productions with Atwater High School. There's even a Film division, which is amazing considering theater started as such a small potatoes part of Buhach Colony in comparison to sports or even band.
But Mr. Bettis' job at Buhach is done, though not in the Merced County theater world. In regards to furture plans, Mr. Bettis says, "I'm moving to a different stage or moving to the other side of the curtain," he explained. "I'd like to work with the community theater here and I'm going to be helping and assisting other (theater) teachers in the district. So I'm still going to be doing theater, I'm just not officially on the school roster as being a teacher."
Well, Mr. Bettis, I'm sure all your students, both former and current, can't wait to see the wonderful things you do for theater in Merced County. Thank you for all that you've done! Do you have any memories of Mr. Bettis?
https://www.mercedsunstar.com/news/local/education/article252063188.html
http://buhachcolonytheatrearts.weebly.com/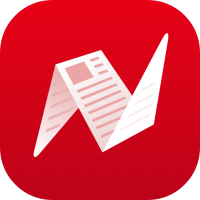 This is original content from NewsBreak's Creator Program. Join today to publish and share your own content.