Really, Virginia Beach?
On May 22nd, a Virginia Beach woman who was walking her bicycle across the street at a designated intersection at the Virginia Beach Oceanfront was hit. The vehicle in question was described as a "dark-colored SUV or minivan". The vehicle was "travelling at a high rate of speed" when it collided with the woman who was crossing with her friend.
After the collison, the car drove off and out of the view of Virginia Beach PD surveillance cameras. When the police came to investigate, they concluded the woman's left leg had an "obvious compound fracture". Those who witnessed the hit-and-run gave a few details, but not much.
The vehicle had a "loud exhaust and a roof rack". Police say when searching for the suspect, look for damage to the passenger side.
In an effort to catch the culprit who is still at large, photos have been provided in stories printed by local Virginia Beach news sources, like Wavy.com.
Unfortunately, this is all the info that is out there at the moment, but put faith in the Virginia Beach justice system. And this isn't the only accident that has happened recently in Virginia Beach. On May 25, a cyclist was killed in a hit-and-run and on May 29, a motorcyclist.
I know I am not the only person who feels Virginia Beach has become a problem lately. It's certainly not what it used to be, and that is very sad. There have been shootings, hit-and-runs, and a lot of people are left asking why. Vigils are being held for the fallen and hearts are broken. I have no idea what the answer is, but all I can say is whoever did this should be ashamed. You have a responsibility when you drive to do so safely. Cars kill.
Police are asking Virginia Beach residents to keep a look out for any clues that could aid in the arrest of the culprit. Please, stay safe on the roads whether you're walking, cycling or driving around Virginia Beach.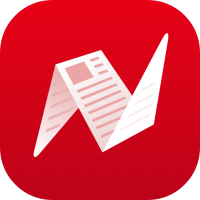 https://www.wavy.com/news/local-news/virginia-beach/bicyclist-dies-in-crash-on-virginia-beach-boulevard/
https://www.wavy.com/news/local-news/virginia-beach/loved-ones-of-virginia-beach-hit-and-run-victim-looking-for-answers/
https://www.wavy.com/video/woman-seriously-hurt-after-being-struck-by-vehicle-at-virginia-beach-oceanfront/5601028/