Kansas City, Mo. - Doctors and chief medical officers from nearly a dozen Kansas City area hospitals gave a stark assessment of how poorly the region is doing in its fight against COVID-19.
Health leaders from the following regional hospitals participated:
Liberty Hospital
Kansas City VA Medical Center
University of Kansas Health System
Advent Health Shawnee Mission
Saint Luke's Health System
Olathe Health System
HCA Midwest Health System
Truman Medical Centers/University Health
North Kansas City Hospital
Children's Mercy Hospital
Fox4 KC reported that the chief medical officers addressed a number of topics related to the delta variant, hospital capacity issues, and transmission rates throughout the Kansas City region. Furthermore, the healthcare leaders said that everyone must play a role to help keep businesses and schools open in the coming weeks and months.
First and foremost, the CMOs are deeply concerned about the number of new COVID-19 patients requiring hospitalization - which is straining healthcare providers and stretching resources thin. There's a very real danger that the region's hospitals could become overwhelmed and run out of space for additional patients. For example, Children's Mercy Hospital is already at full capacity. The University of Kansas Health System and Truman Medical Centers are having to turn away COVID-19 transfer patients due to capacity issues.
Health leaders are also worried about the fast-spreading delta variant - especially given the Kansas City region's low vaccination rates.
As of August 5, 2021, only around 42% of Missouri's residents are fully vaccinated, according to data from the Centers for Disease Control and Prevention. That number is still quite a bit below the national vaccination rate - which just hit 50% this week.
Another concern among health leaders is that if the crisis gets much worse, far more stringent health and safety restrictions on businesses and school will have to be put in place - which nobody wants to see happen.
The CMOs want everyone throughout the Kansas City area to take action to help stem the spread of COVID-19 - like getting vaccinated, as well as wearing a mask indoors and outdoors when social distancing is not possible.
According to the latest data released by the Missouri Department of Health and Senior Services, the state is average over 2,000 new COVID-19 cases per day - with 14,439 confirmed cases of the virus over the past seven days.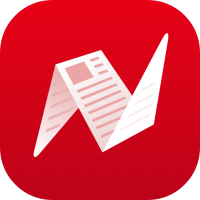 This is original content from NewsBreak's Creator Program. Join today to publish and share your own content.