Kansas City, Mo. - Families across Missouri can save some money by purchasing their back-to-school essentials during the state's sales tax holiday that runs from 12:01 A.M. on Friday, August 6th, through Sunday, August 8th at midnight.
It's a great way to save money on items like back-to-school clothing, supplies, and even computers.
Missouri's tax-free weekend applies to state state sales taxes, as well as local sales taxes (when local taxing jurisdictions choose to participate).
While not every community in the state participates, Missouri's portion of the sales tax rate (4.225%) is still exempt on the sale of qualifying items during the sales tax holiday. Most participating communities will let residents know through local media sources, as well as through their official social media channels.
Luckily, if your city isn't participating in the sales tax holiday, you can likely find a nearby community that is participating.
Missouri's back-to-school tax-free weekend is only limited to items that are essential for school. For example, items like back-to-school clothing and shoes, school supplies, and even computers are all exempt from sales tax up to a certain amount depending on the product category.
Here is a complete list of tax exempt items for this year's sales tax holiday, according to iFamilyKC:
Back to School Clothing - clothing items with a taxable value up to $100
Computers/Laptops/Tablets - up to $1,500
Computer Software - up to a taxable value of $350
Graphic Calculator - up to $150
School Supplies - up to $50 per purchase
Furthermore, diapers for babies and shoes are also considered qualifying clothing items. However, watches, jewelry, and other accessories do not qualify.
As far as qualifying school supplies, anything that is used in a standard classroom for educational purposes - art supplies, backpacks, calculators, notebooks, paper, pens and pencils, and textbooks.
Missouri's sales tax holiday also includes online purchases made during the three-day tax-free period. However, you should keep in mind that any shipping costs will be included in the price limits listed above.
All payments must be completed before midnight on Sunday in order to qualify for tax exempt status. That means you can't purchase items with a payment plan that ends outside of the tax-free window or put them on layaway.
For future references, Missouri's sales tax holiday always falls on the first weekend (Friday, Saturday, and Sunday) in August.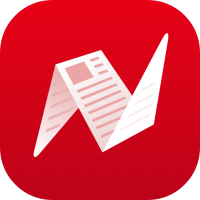 This is original content from NewsBreak's Creator Program. Join today to publish and share your own content.