Kansas City, Mo. - Despite the fact that the economy is still recovering from the ongoing pandemic, many businesses across the country are struggling to fill positions due to there being more job openings than people looking for (or willing to) work.
The same is true in the Kansas City area where many local businesses and even some government departments have had to adjust their hours and operations to adequately serve customers and the public.
Worlds of Fun and Oceans of Fun
Back in June, two of Kansas City's largest theme parks announced that they were forced to reduce their hours of operation because they couldn't find enough employees to remain open during their normal summer schedules, according to Fox4 KC. In fact, World's of Fun had to remain closed on Tuesdays and Wednesdays throughout the month of June - before the park was finally able to hire enough staff to stay open seven days a week.
Meanwhile, Oceans of Fun has remained closed on Tuesdays and Wednesdays this summer due to a lack of adequate staffing. Furthermore, on days when the waterpark is open, it has had to close earlier at 6:00 P.M.
Kansas City Restaurants
The employee shortage is creating operational challenges for the hospitality industry - especially restaurants - in the Kansas City too. In fact, many eateries don't have enough workers to adequately staff their operations. For example, diners are noticing longer wait times and shorter hours, as well as delayed openings at new restaurants.
When The Big Biscuit opened its new location at Sonoma Plaza in Lenexa earlier in the spring, the opening had to be delayed by more than a week while the restaurant struggled to hire the 50 workers needed to staff the new location, according to the Kansas City Star.
Chad Offerdahl, President of The Big Biscuit, told The Star, "We've never had a hiring drought like this before. This is new territory for us."
Many restaurant owners and managers worry that their staffing challenges will only get worse as there are more than a dozen new planned restaurant openings in the Kansas City area this summer.
Jackson County Parks and Recreation Department
The worker shortage has also hit local government agencies and departments as well. Typically, both of Jacson County's swim beaches are packed with visitors enjoying the water on hot, summer days. However, the Blue Springs Lake Swim Beach has remained closed this summer, because the Parks Department couldn't find enough Red Cross certified lifeguards to watch swimmers.
Some Kansas City employers have responded to the employee worker shortage by increasing wages. For instance, Nebraska Furniture Mart increased its starting pay for warehouse employees to $18-22/hr, according to KCTV.
Missouri is also one of several Republican-led states that ended the enhanced federal unemployment benefits early in an effort to incentivize more people to seek employment - and help businesses find the staff that they need to fully operate.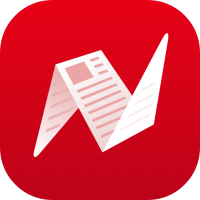 This is original content from NewsBreak's Creator Program. Join today to publish and share your own content.