Kansas City, Mo. - Mayor Quinton Lucas announced on Twitter Tuesday night that Kansas City would be reinstating its indoor mask mandate after new recommendations from the Centers for Disease Control and Prevention.
Mayor Lucas said in a tweet, "I have stuck with CDC guidance throughout the pandemic and today is no different. I will return Kansas City to a mask mandate indoors based upon national and regional health guidance and discussion with other Kansas City leaders. I will provide further details in the morning."
On Tuesday, the CDC issued new recommendations that those who are fully vaccinated living in areas with "substantial and high" COVID-19 transmission rates should wear mask indoors, as well as in outdoor public spaces where social distancing is not possible. The updated guidance comes as new data suggests that fully vaccinated individuals could still spread the delta variant more easily than previous variants of COVID-19, according to a statement issued by CDC Director Rochelle Walensky.
Walensky went on to say that fully vaccinated people may inadvertently spread the virus to at-risk family members and friends. Therefore, wearing a mask adds an "extra" layer of protection for those who are fully vaccinated.
The CDC's website has a map of counties in the U.S. with substantial and high transmission rates. Every county in the Kansas City metro is listed on that map according to CDC data - which is concerning to the mayor.
In a follow up tweet, Mayor Lucas said, "We cannot ignore the rapid spread of the COVID-19 Delta variant in Missouri—outpacing much of the country. We will do all we can to ensure our corner of this state is safe."
Mayor Lucas held a meeting with other Kansas City leaders on Wednesday to discuss reinstating the indoor mask mandate.
According to Fox4 KC, the new indoor mask mandate will go into effect starting on August 2nd - and applies to everyone ages 5 and over, regardless of their vaccination status. Currently, the mask mandate is set to expire on August 28th. However, it could be extended longer depending on the area's COVID-19 transmission rate and case count at that time.
Mayor Lucas and city leaders are hopeful that reinstating the indoor mask mandate will help slow the spread of COVID-19 in the Kansas City region.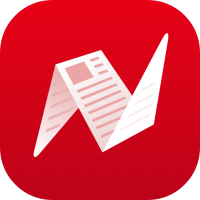 This is original content from NewsBreak's Creator Program. Join today to publish and share your own content.