Kansas City, Mo. - In August 2020, Missouri voters passed a constitutional amendment (53% to 47%) expanding Medicaid coverage to low income adults between the ages of 19 and 64 who meet the eligibility requirements under the Affordable Care Act.
According to the amendment's langauge, the state had until July 1, 2021 to expand Medicaid coverage to the newly eligible population. However, state GOP leaders in the legislature continued their fierce opposition to Medicaid expansion - blocking funding for it in this year's budget - despite the fact that Governor Parson did include funding for expansion in his original budget proposal.
After the state passed its final budget in May, Governor Parson announced that Missouri would not be implementing Medicaid expansion - triggering multiple lawsuits against the Governor and Department of Health and Senior Services.
Eventually, the issue made its way to the Missouri Supreme Court, which ruled on July 22nd that the ammendment was valid and that the state had to expand Medicaid coverage to the newly eligible population.
While the state's Supreme Court made it clear that Missouri must implement Medicaid expansion, what's less clear is exactly when eligible adults will be able to enroll in Medicaid and access benefits.
That's because the Supreme Court sent the case back to a state court judge in Cole County - and gave him the responsibility of developing a plan to implement Medicaid expansion for newly eligible adults. Furthermore, Governor Parson's Administration will also need to submit a formal application - which they withdrew back in May - to the Centers for Medicare and Medicaid setting up an enrollment process.
Lowell Pearson, one of the attorneys representing three plaintiffs who sued the state to implement Medicaid expansion, told NPR, "On August 4 last year, the voters said 'we want these people to get Medicaid.' We're a major step closer to them getting it."
Amy Blouin, President of the Missouri Budget Project, which backed Medicaid expansion, released a statement that said she hoped Medicaid expansion would be implemented quickly, according to NPR. Blouin went on to say that she believes newly eligible adults might be able to start enrolling by the middle of August. Although, the timeline for exactly when and how Medicaid expansion will be implemented in Missouri continues to remain unclear.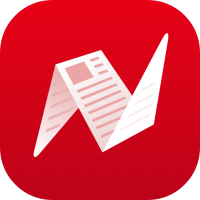 This is original content from NewsBreak's Creator Program. Join today to publish and share your own content.